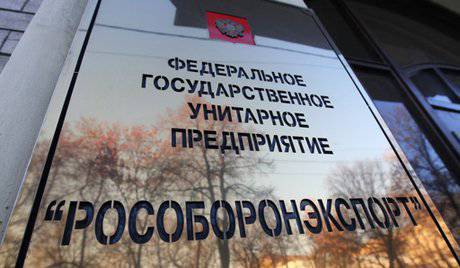 At the International Aerospace Exhibition in Seoul in mid-October, 313 exhibitors from 30 countries took part. Most attention was paid to the South Korean tender FX-III for the purchase of 60 fighters in the amount of 7 billion US dollars. Boeing F-15SE Silent Eagle, Eurofighter Typhoon and Lockheed Martin F-35 are fighting for winning the tender. The exhibition was ignored by representatives of the Russian company Sukhoi and Rosoboronexport, who did not send their representatives. This means that the T-50 fighter PAKFA previously declared as a challenger will not participate in the competition.
According to The Korea Times, most defense procurement administration (DAPA) officials are in favor of acquiring F-35 fighter jets. The newspaper reported that the head of DAPA said that the European fighter Eurofighter Typhoon has no chance of winning, unless "the Europeans come up with a deal that would compensate for the huge US investments and sacrifices they have made to ensure our defense capability over the decades."
Eurojet has offered South Korea to manufacture under license the 60% of the components and components of the EJ200 engine with which Typhoon fighters are equipped. DAPA officials demonstrated a mock-up of a twin-engine stealth fighter developed under the KF-X program and confirmed that Indonesia plans to participate in this project with 20 financing% of the cost. South Korea is also negotiating with Turkey for cooperation in the creation of a fighter.
The company Northrop Grumman advertised strategic reconnaissance UAV Global Hawk, which in the amount of four vehicles can be purchased by South Korea. The exhibition was attended by representatives of the Israeli companies IAI and Elbit, demonstrating their UAV Neron TP and Hermes 900 along with ground control systems. Elbit has already delivered a Skylark-type mini-UAV to South Korea.
The Korean company KAI for the first time presented the Surion medium multipurpose helicopter (in the photo), created in cooperation with Eurocopter, at an air show. This helicopter is a further development of the French Puma machine, equipped with two turboshaft engines such as T700. The helicopter will have anti-ship and anti-submarine variants. South Korea plans to purchase this type of 245 helicopters, the first production model to be built in the third quarter of next year.
Eurocopter offers South Korea combat helicopters Panther (light class) and Tiger (heavy class). Boeing introduced its lightweight combat helicopter AH-6i. The North Korean missile threat forced South Koreans to explore the possibility of creating a Cheolmae air defense system (figure) in cooperation with Russia. But representatives of the company Lockheed Martin offer South Korea to buy Patriot PAC-2 air defense systems and THAAD anti-missile systems. To ensure missile defense at short range, the Israeli company Rafael offered the Iron Dome anti-missile system ("Iron Dome").