The "Irbis" radar control system installed on the Su-35 fighter allows it to compete on an equal footing with the X-NUMX generation F-5, transmits
TASS
a message from the general director of the Research Institute of Instrument Engineering named after V.V. Tikhomirov "Yuri Bely.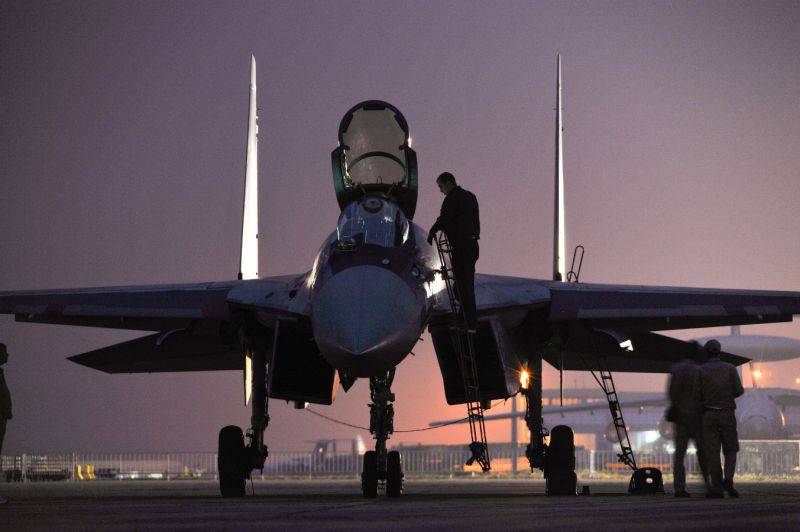 "Such characteristics of the system (" Irbis "), together with the high intelligence of the onboard control system, allow the Su-35С, including foreign experts, to fight on equal terms with fifth-generation fighters, including F-35"
- said the general director.
According to Bely, "the transmitter, the antenna and a powerful computing system make it possible to detect fighter targets at a distance of 400 kilometers".
"Simultaneous tracking of targets with 30 with guided missiles at eight of them is provided," he specified.