Tanks
- This, of course, is great. It's like bees roughly. Strength, in a word. But the tanks themselves, without the support of supply parts, can do very little. They need to be refueled, repaired, and ammunition delivered. So the work of a military driver is very necessary and complicated. Especially in combat conditions, there is no armor ...
Because with great interest, I watched the competition drivers. And here, at the competitions, he witnessed the struggle of a certain cunning against professionalism and preparation. This is a contest for the deployment of a field workshop. It seems to be simple: put up a tent for work, connect electricity and air, lay out tools and other technical equipment.
But I will go in order.
Pay your attention, dear readers, to the cars of the participants. The Russians and Belarusians used those that really stand in service with the armies of our countries. Old proven "Urals". With airtight and even lightly armored bodies, in which there is a boost of air to overcome the infected areas and other bells and whistles.
And the Chinese car was created literally for the 2 of the month specifically for these competitions. More on some kind of car shop like, to be honest. And, unlike ours, inside there is no place for people. Everything is occupied by shelving for containers. Plus, of course, we are not talking about any use of this car in extreme conditions like cold weather or pollution. But - very quickly you can pull out and expand. What, in fact, the Chinese and demonstrated.
I absolutely do not want to say that the PRC soldiers relied on freebies. Not. They worked like animals, with such fighting cries that involuntarily recalled films about Shaolin. Worked very well.
True, the judges were outraged by clues from fans from the team mates. About how the rivals are doing. Shouted them in the radio. I do not know how the case ended, but in the end the judge removed the "Chinese fans" from the field.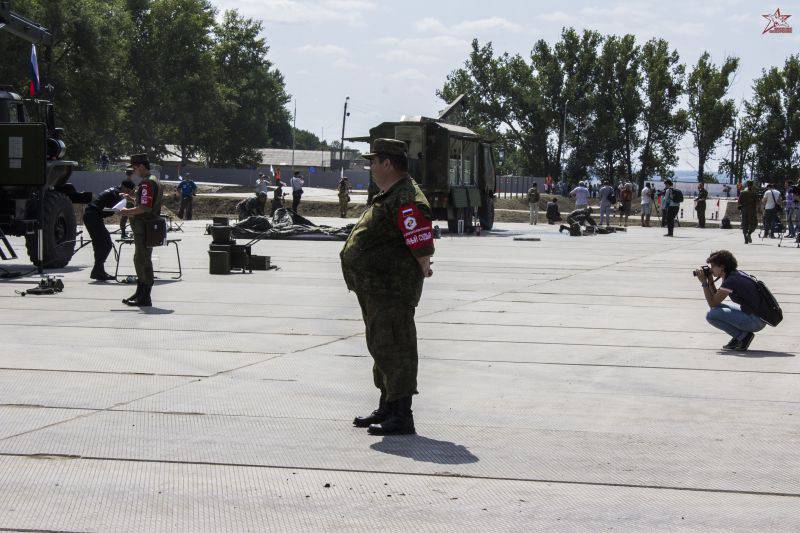 Here he is, the main judge of the competition major Tuzhikov. You can not argue with him ...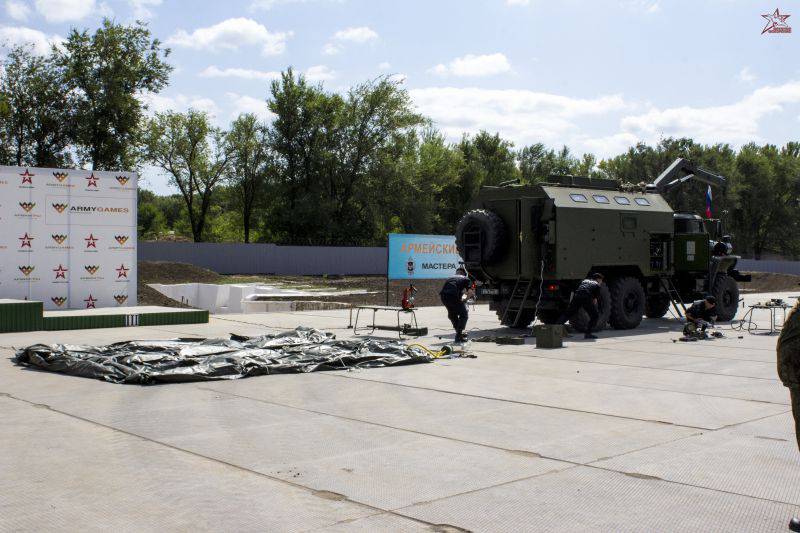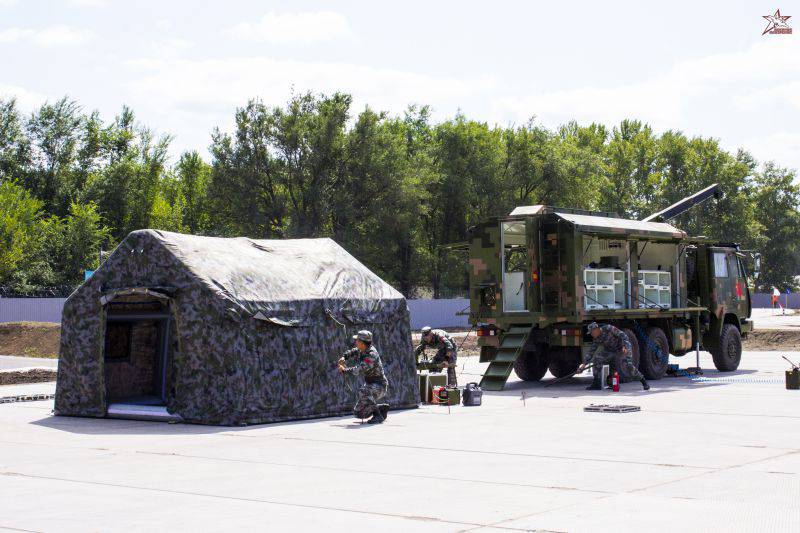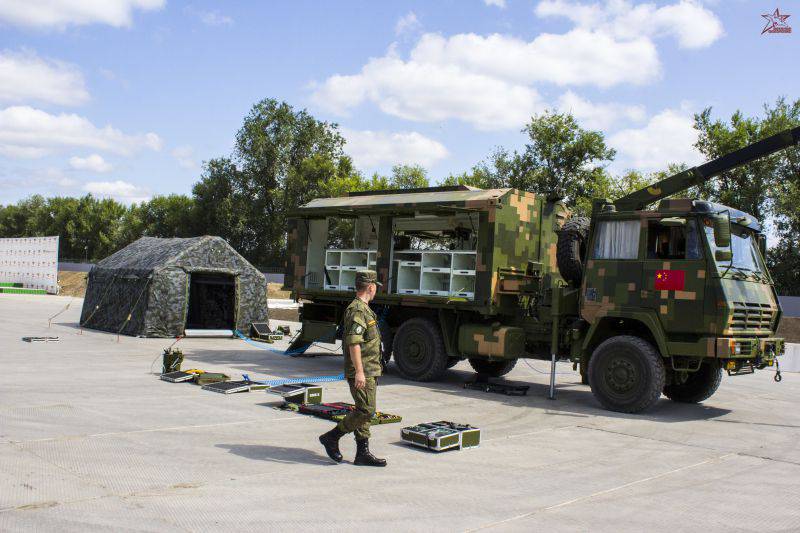 Here is the Chinese mobile auto repair shop. Our professionals at the test site said unequivocally - not a combat thing. But - such a kind of rival fell out.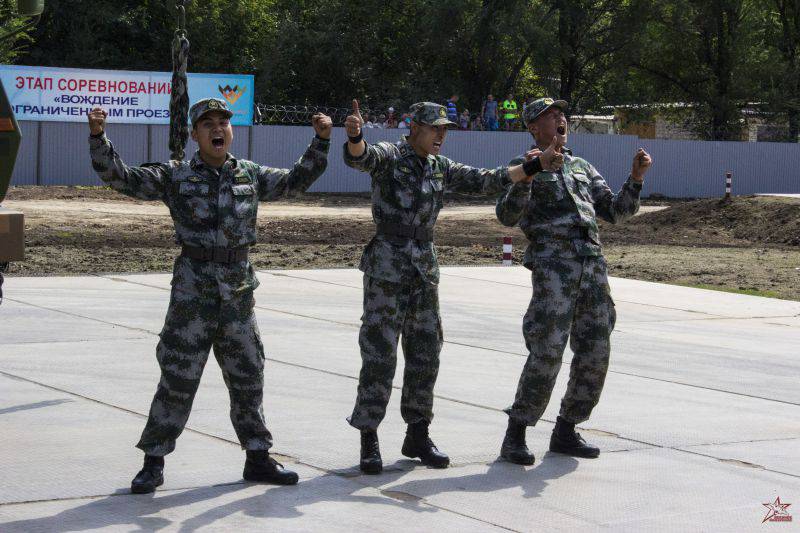 The first part of the competition, disassembly and installation, was left to the Chinese.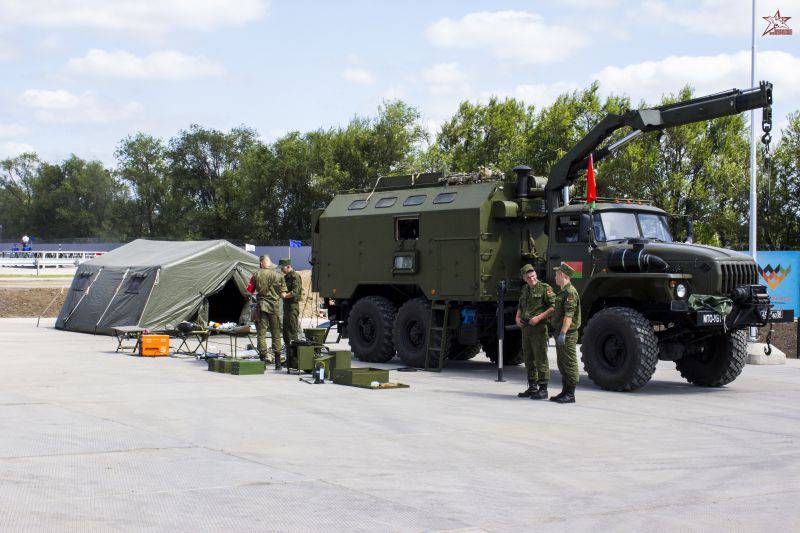 Next was the verification of the correctness and completeness of the installation, the teams got a short break.
I heard with my ears how our commander set up our team to win. Of course, I would not agree with most of the wording, it's impossible to say it out loud in public, but if you need to win ... then you probably can.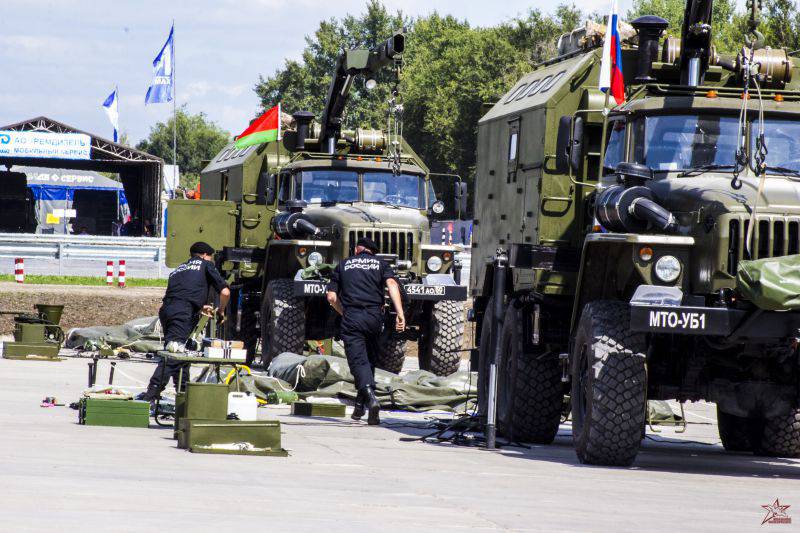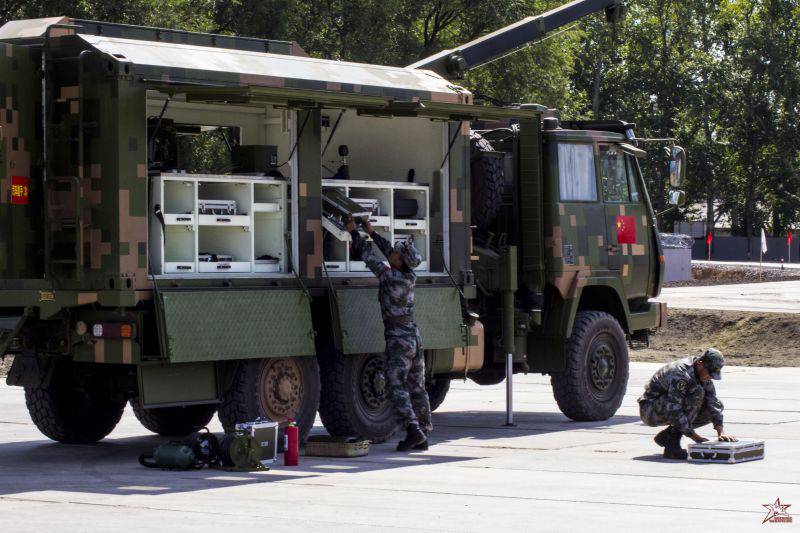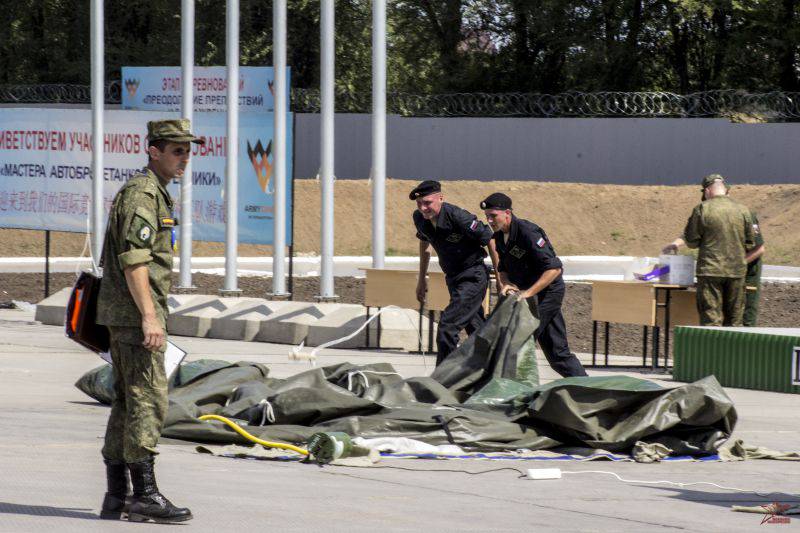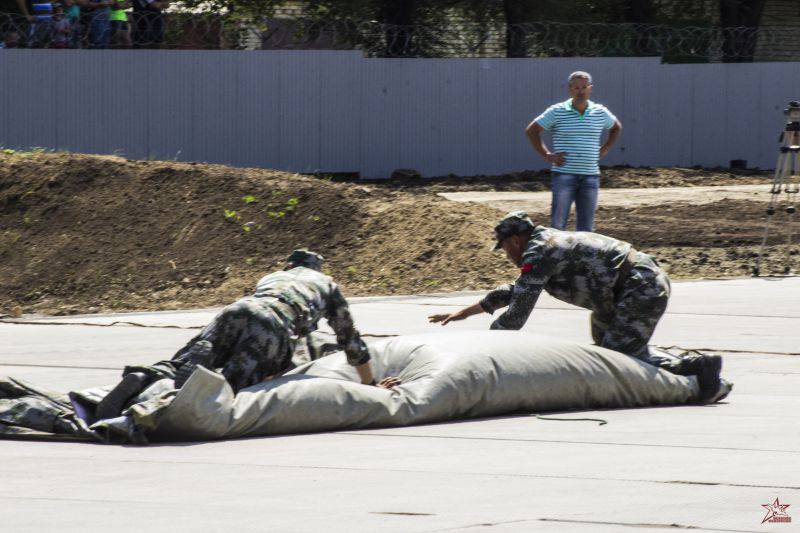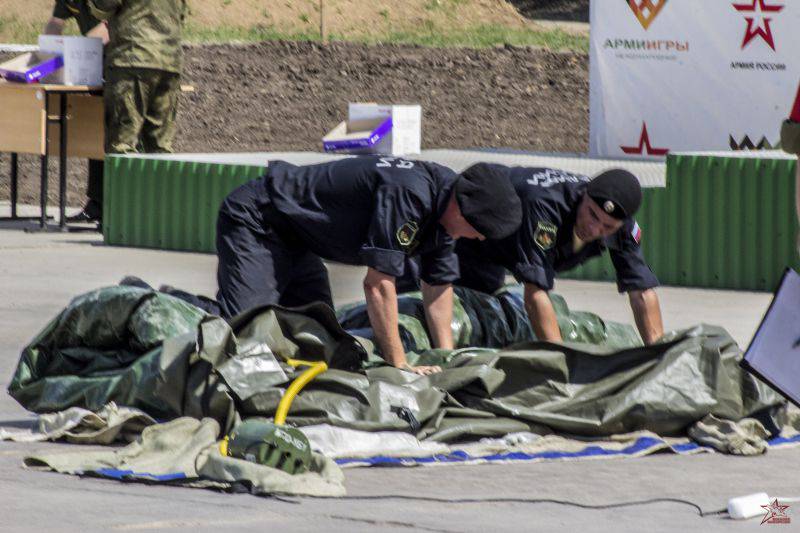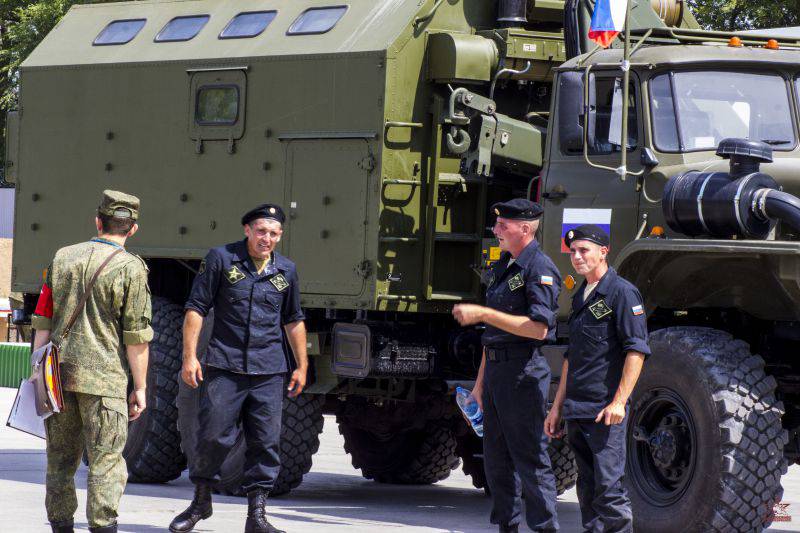 It really was a battle. The Chinese no longer issued battle cries, ours simply growled. But the stands began to shout when they realized that we were ahead. Technique and sequence of disassembly and assembly still very different teams. I will say that I have not heard such a shout "Russia" at any other stage. Here, apparently, it was in principle.
And we have furnished the Chinese comrades. Military cunning (and so it would be possible to designate an exhibition vehicle of the Chinese army) is good, but training plus fighting spirit is better.
"That's the same ... otherwise all the nerves are worn out," said a representative of one of our newspapers who worked at this competition. And I agreed with him.
And in parallel there were racing competitions.
It was surprising, by the way, that at such mad speeds our trucks are not at all "jumping". But the speeds were not lower than in any rally-cross.
Belarusian drivers looked very decent.
But how to sigat a hefty truck is necessary, showed the Chinese. Honestly, my colleagues and I were waiting for this moment. And - waited. The healthiest triaxial machine jumped so that we applauded afterwards. For a good shot you can.