China 70's: "Country of Blue Ants"
Those who have been in large cities in recent years could not help but be amazed at the scale and pace of economic growth, which is vividly expressed in skyscrapers growing like mushrooms after rain, wide highways filled with locally-made vehicles (albeit under a foreign license). Beijing was still a city of bicycles in 1995, and in 2004 they were lonely there in a dense auto flow. In Shanghai, bicycles on the streets were completely banned. I will not even talk about any abundance in stores.
Now it is difficult for us to imagine what China was like in 1970, after the so-called. "Cultural Revolution" and before the beginning of the reforms of Deng Xiaoping. I propose to make a small trip to the "Blue Ant Country", as Western journalists called it then.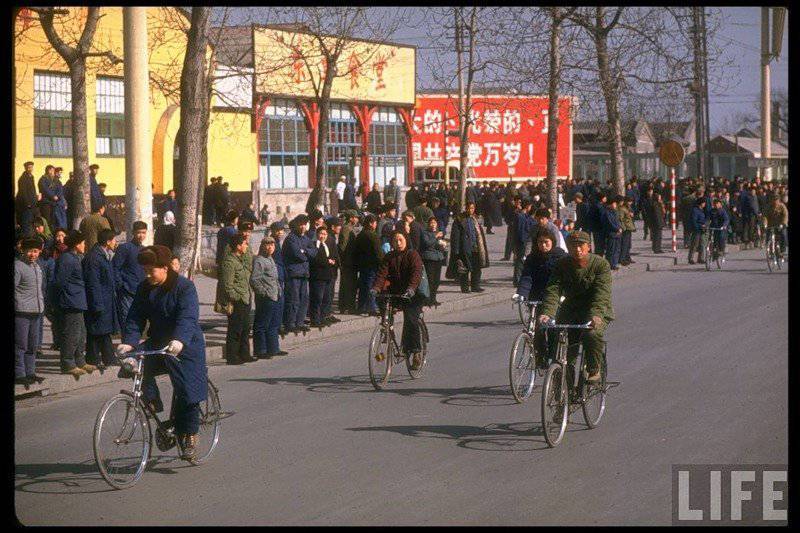 1. On the main street of Beijing, 1972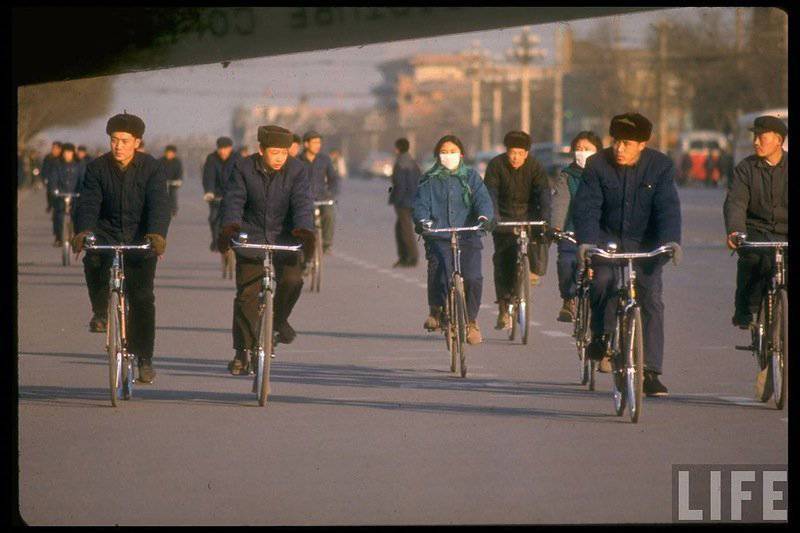 2. Typical Beijing traffic 70-x.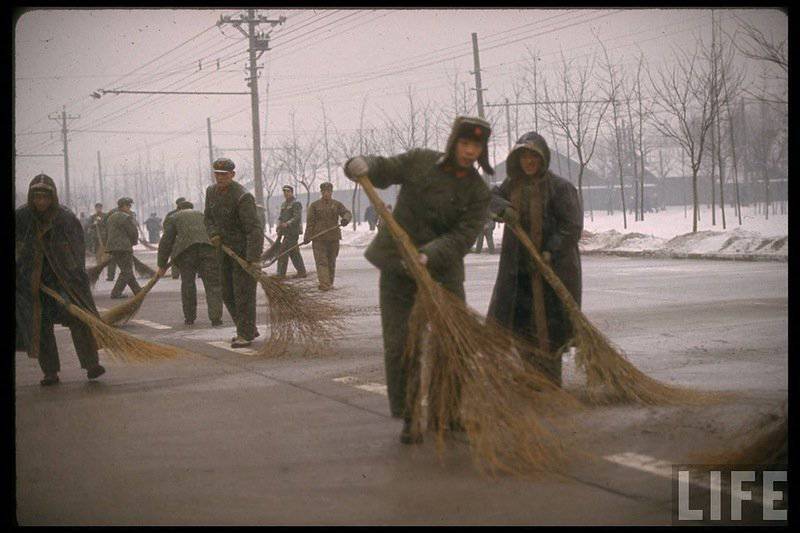 3. Beijing is preparing to meet Nixon, 1972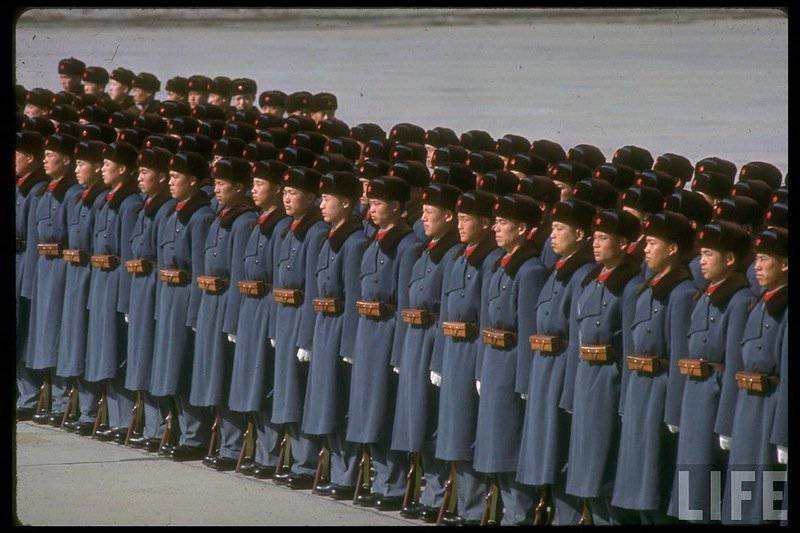 4. Guard of honor on the occasion of the arrival of the American president, 1972.
5. Beijing, 1972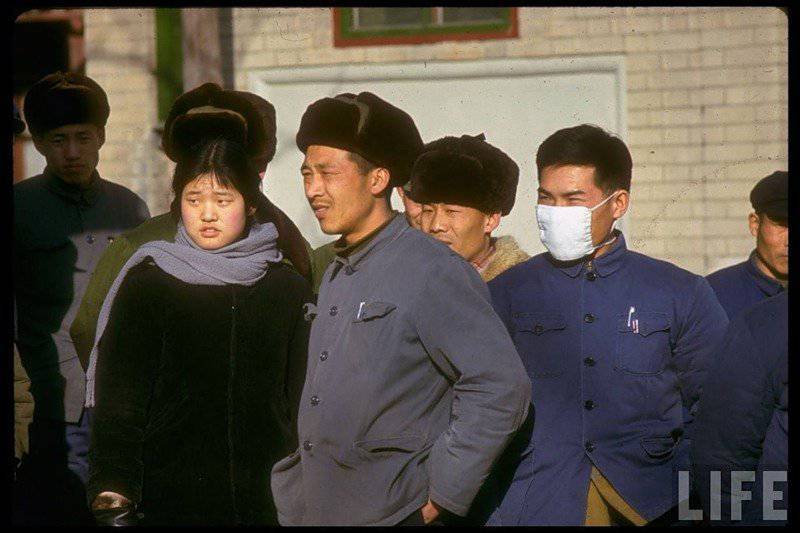 6. In the city could, as they drown the wood
7. The main symbol of the city, 1972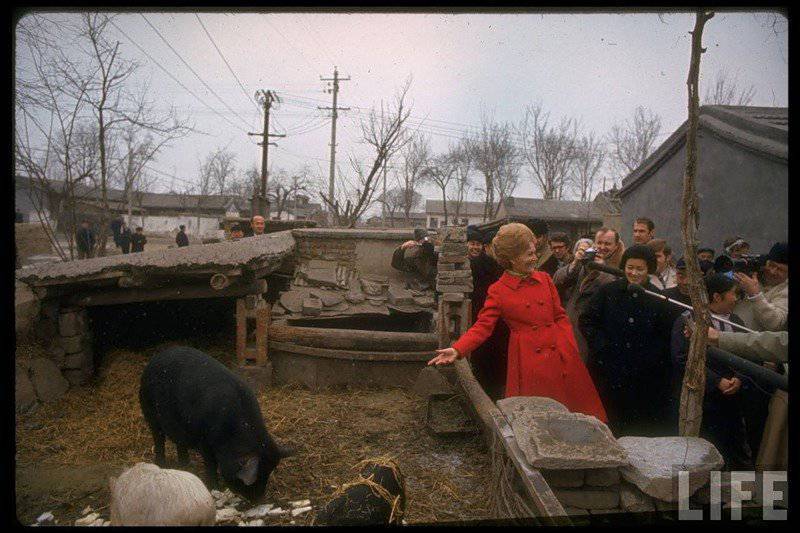 8. Subsistence farming in 5 min. walk from Tiananmen Square, 1972.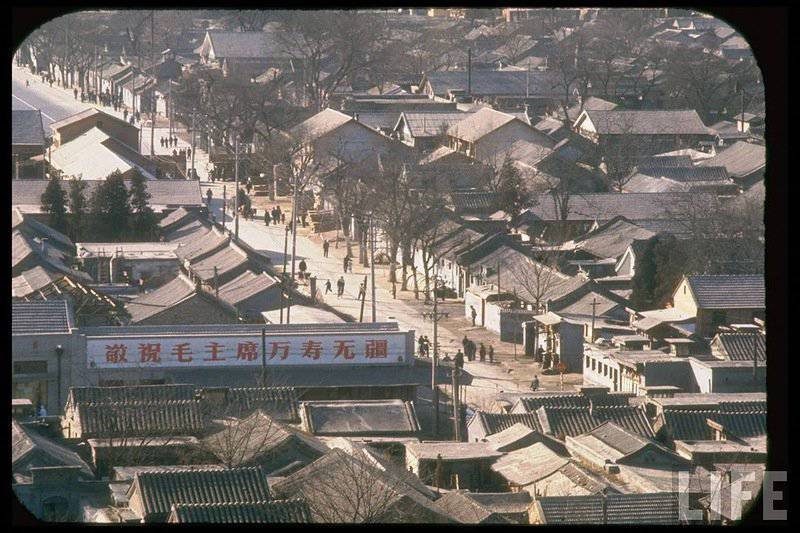 9. The typical old quarters of Beijing - "Hutons" are now preserved in the city center for
stories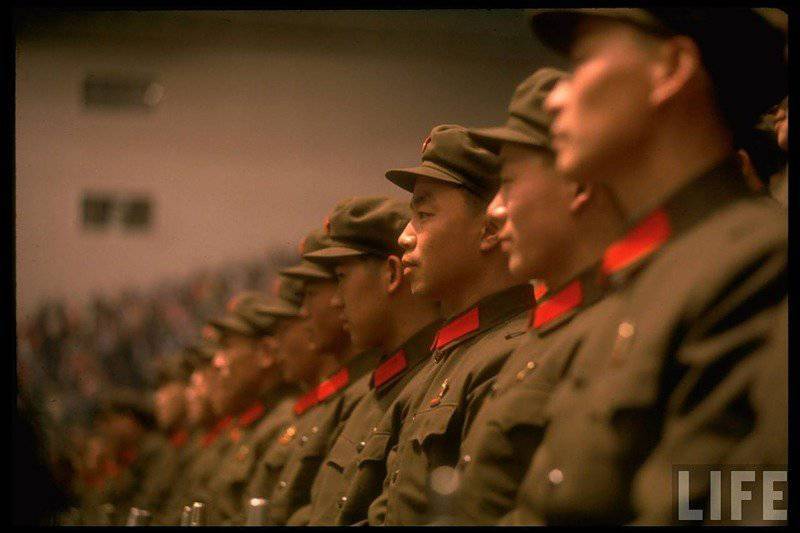 10. PLA, 1972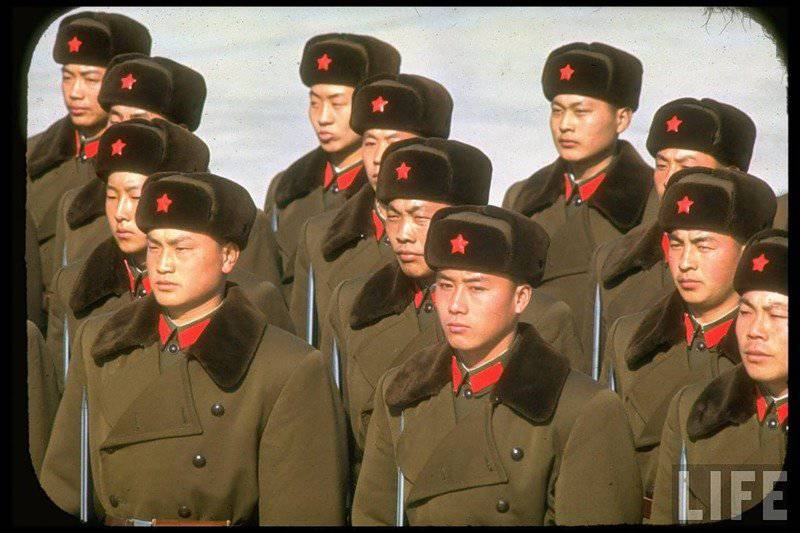 11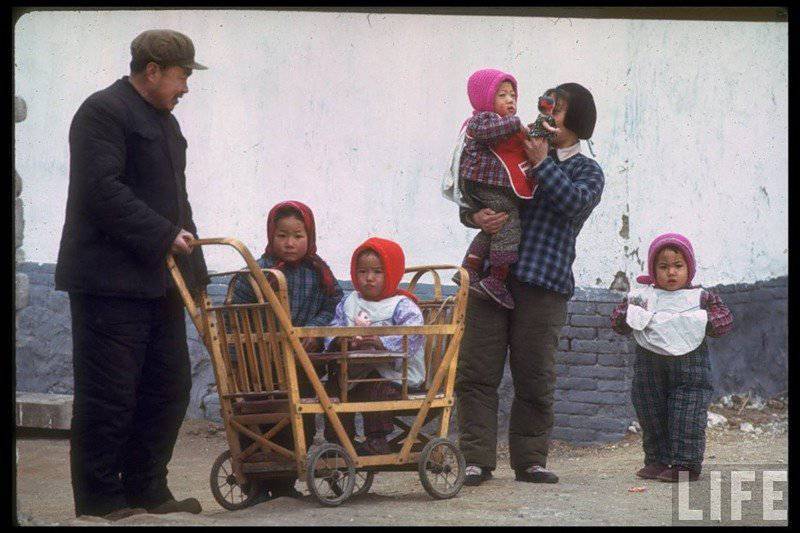 12. For the baby carriages of all times and peoples, I will make a separate post. This is the Beijing version of 1972.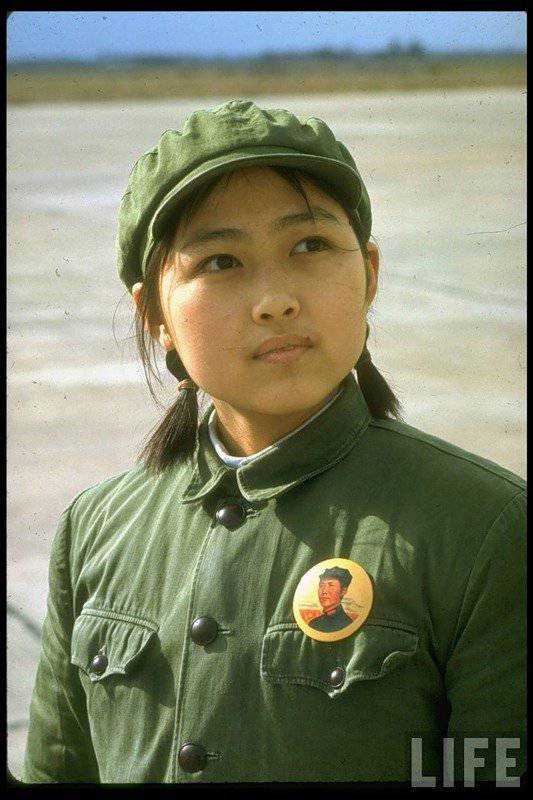 13. A sample of Chinese fashion beginning 70's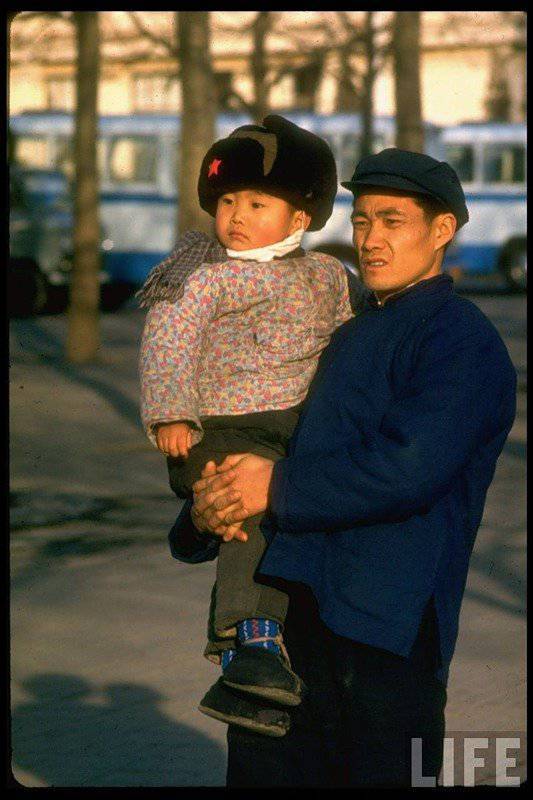 14. Looking to the future, 1972.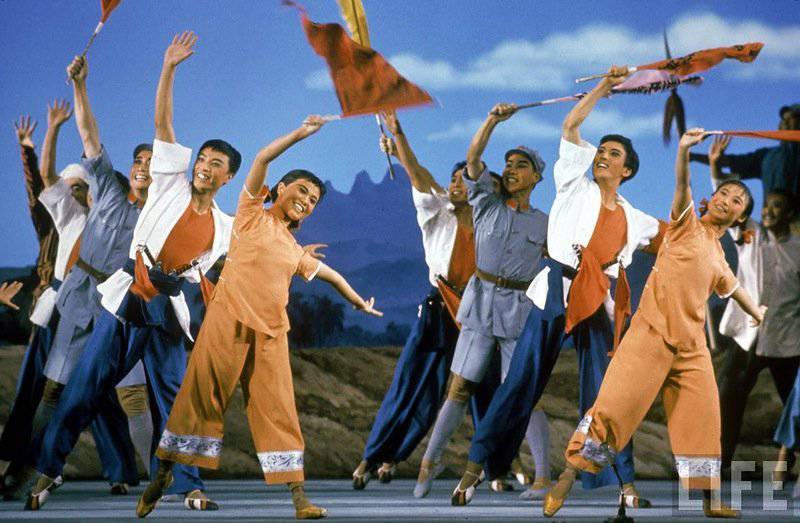 15. Nixon was shown the Chinese National Theater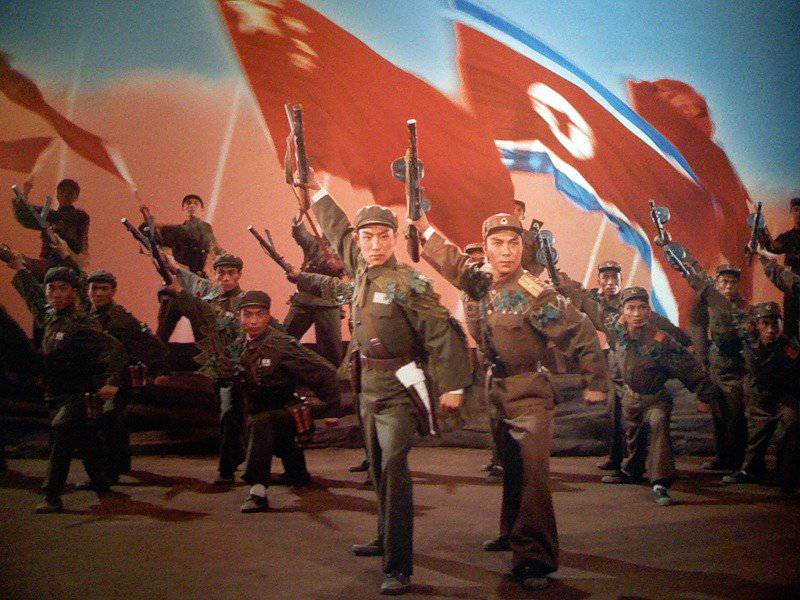 16. From the same opera start 70's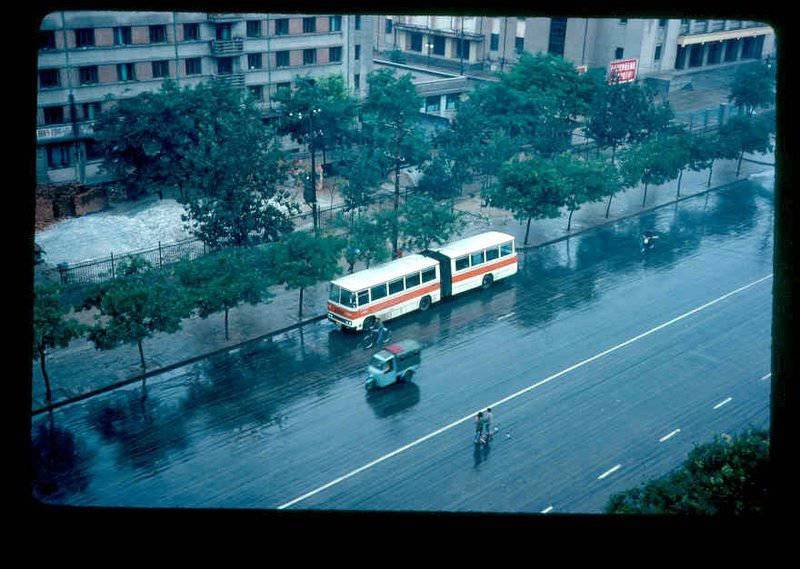 17. Beijing street from the hotel window, 1978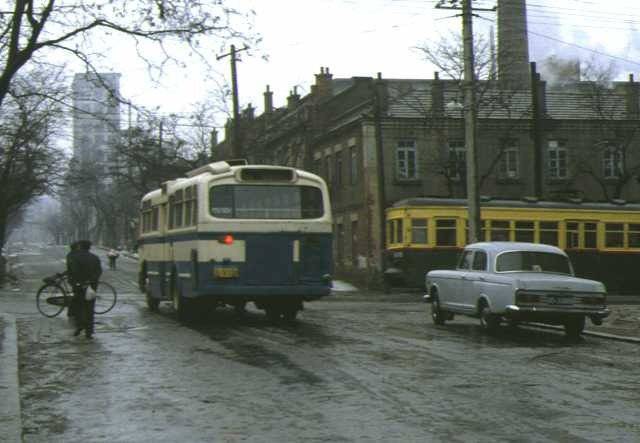 18. In 2004 in Beijing, I didn't find the trams, but in 70 they went.
In my youth, I read about a dozen books on the history of the PRC and still cannot understand how, under the conditions of complete chaos of the Cultural Revolution, when in some places battles were fought with tanks and artillery, these people managed to create nuclear
weapon
dig the Beijing subway ... Mysterious people!
Ctrl Enter
Noticed a mistake Highlight text and press. Ctrl + Enter