Prosaud forces from southern Yemen in combat operations in the Aden area began to use the BMP-3, and judging by the presence of the Namut thermal sight, these cars came from the United Arab Emirates, reports
Messenger of Mordovia
.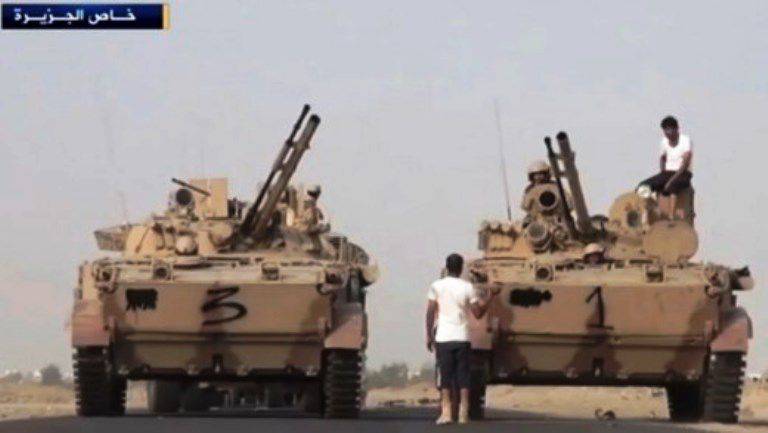 A military expert, Yury Lyamin, whose agency reports, believes that "Emirates crews were also sent to the combat area along with combat vehicles, since Yemenis have no experience in operating this technology and cannot master it in a short time".
In total, in the UAE, according to various data, is now located near 600 BMP-3, "this is more than is currently available in the Russian army," the newspaper notes.
In addition, in the area of ​​Aden, American Humvies, equipped with 9P163-2 Quartet of Kornet-E ATGM, were observed. Blogger
bmpd
suggests this
weapon
It was also acquired by the United Arab Emirates and is now delivered to Yemen by pro-Saud units to fight the rebels.
Help from bmpd:
"The installation includes: a turret with four guides for rockets, a sight — the 1P45М-1 guidance device, a 1PNXNNXXМ-79 thermal sight, an electronic module and an operator seat. Combat placed separately. PU 1P9-163 is in constant alert, can produce up to four shots without reloading, firing a salvo with two missiles in the same beam at one target. It is characterized by simplified search and target tracking using electromechanical drives. "