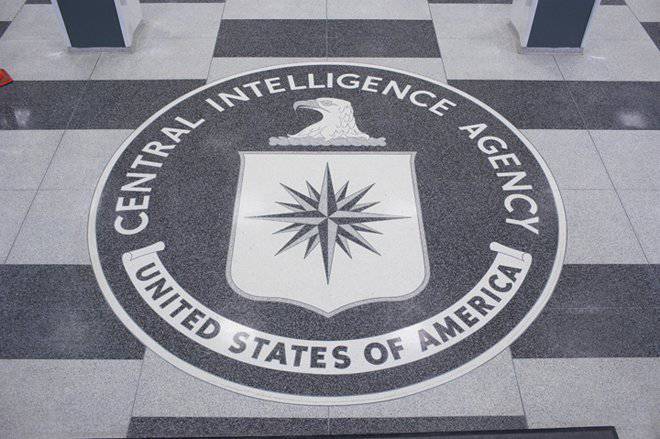 Here is a list of organizations that in 2009 received financial support from the National Endowment for Democracy Foundation, which was created by the CIA
A list of Russian organizations that received grants through the National Endowment for Democracy (NED) in 2009, according to the Fund's own annual report. An asterisk denotes organizations that have received, in addition to NED grants, additional funding from the US Department of State. Amounts are in US dollars.
All-Russian Public Movement "For Human Rights" (HRA)
75,000*
To improve prison conditions in Russian prisons and colonies. The HRA will monitor violations of prisoners' rights, attract public attention and strive to reduce the number of such violations, as well as bring to the public especially glaring cases. The HRA will also monitor and report cases of torture and murder by Russian law enforcement agencies, especially in the North Caucasus.
"American Center for International Labor Solidarity" (American organization, created simultaneously with NED)
300,002
To support the training and legal activity of trade unions, thereby enhancing the freedom of association. The Center for Solidarity will support the educational activities of trade unions at the regional level, and provide training on the fundamentals of unionism, collective bargaining, health and safety, and labor legislation. He will help Russian trade unions to strengthen their ties with foreign professional associations and use expertise to develop the network principle of organizing workers.
Association of public associations "Union of Soldiers' Mothers of Russia Committees"
60,000*
To continue to protect the legitimate rights of the Russian military. The organization provides legal and educational assistance to victims of hazing and ill-treatment in military units. They will also monitor conflicts of jurisdiction between military and civilian authorities during the investigation of such incidents.
Autonomous non-profit organization "Center for Social and Labor Rights"
55,861*
To create, promote and promote an interactive Internet portal http://www.trudprava.ru, which would inform workers about their rights, skills necessary for their protection and related issues. The site will serve as a source of independent and objective information for workers to make informed decisions and improve working conditions.
Autonomous non-profit organization "Memorial historical memory of political repression "Perm-36" "
49,735*
To support the museum organization dedicated to political repression in the USSR. In addition, the Fund's funds will be used to conduct a series of workshops for teachers from neighboring regions and to prepare electronic versions of historical and methodological materials.
Autonomous non-profit organization "Agency of social information"
67,000*
Create coalitions of non-governmental organizations (NGOs) in the Russian regions and strengthen links between regional and specialized coalitions, associations and networks of NGOs in three selected Russian regions. To support local NGOs and associations, three small grants will be distributed among projects from three regions to strengthen ties and promote confidence in the activities of NGOs.
Autonomous non-profit organization "Agency of social information"
65,671*
To collect and analyze information on the activities of Russian NGOs. A network of offices in the 24 regional centers will be created, the information of which will be compiled at the Moscow office, posted on the website and sent via e-mail.
Autonomous non-profit organization "Center of social design" Renaissance ""
55,000*
To help young political leaders at the municipal level in the Pskov region. Renaissance will help create a network of young leaders in the region, will form a generation of political leaders 2010-2015, established in their political sequence. The focus of the project will be the municipal elections in the Pskov region in October 2009.
Autonomous non-profit organization "Mashr"
55,000*
To identify a lack of responsibility and respect for human rights on the part of the authorities in Ingushetia. Mashr will publish information about abductions and enforced disappearances, providing legal assistance to victims and their families, forcing officials to investigate such cases, and using, if necessary, international legal mechanisms.
"Center for International Private Enterprise" (CIPE) (American organization, established simultaneously with NED)
137,479
To foster an understanding of democracy and market economy, the development of entrepreneurial and leadership skills among young people in the North Caucasus. CIPE and its local partner VIM should develop and implement a certification program in entrepreneurial and leadership skills for university-level youth. CIPE and VIM will also support graduates by providing them with networking opportunities and access to local businessmen and officials.
"Center for Journalism in Extreme Situations"
50,000*
To monitor and investigate cases of violence, threats, pressure on journalists, in particular, Center staff will investigate cases of abductions, murders and other acts of violence and extreme situations against journalists in order to find out if they are not related to their professional activities.
"Center for Peace Building and Community Development"
17,340*
Conducting 6 lectures at Chechen universities on subjects important to democracy. Including: the relationship between the individual, society and the state, the rule of law, models of development, the historical experience of authoritarianism, democracy and freedom of speech.
"Center for International Protection"
50,000*
Professional development of human rights lawyers from Russia and other CIS countries on legal issues. The center will train highly qualified specialists from Russia and the CIS on how to prepare and submit cases to the European Court.
Favorite initiatives of the civil society "Fulcrum Foundation" "
55,000*
To continue its small award programs for youth NGOs. The Foundation will distribute approximately 7 grants to 5,000 among civil organizations working in Russian regions. There will also be continued monitoring and support of organizations that received grants last year.
Charitable Foundation "International Project - Youth Human Rights Movement"
65,000*
To strengthen the network work with youth human rights organizations. In addition to the network and training activities, the project will include competitions with mini-prizes and small grants from small organizations from regions that do not have access to good funding, do not have enough PR and management experience, and are inexperienced in public campaigns.
Regional public Chelyabinsk fund "Helping Hand"
57,000*
The continuation of the program on legal support, education and training in human rights in a number of large cities in the south of the Ural Mountains. The Human Rights Ambulance program will also work with juvenile prisoners in correctional facilities and their family members. The School of Human Rights will provide training on the protection of human rights, democracy and civil activism.
"Civil Rights Advocates"
108,338*
To host a conference on human rights in the North Caucasus in November 2009. The conference will be held in Stockholm during the Swedish Presidency of the EU and its goal will be to draw attention to the situation of human rights violations in the North Caucasus.
"Association for Democracy and Human Rights" (DEMAS)
58,785
For the development of cross-border cooperation of Russian and Czech NGOs. Representatives of seven members of DEMAS, an umbrella Czech organization, will come to Russia to establish contacts with Russian NGOs. In turn, 11 representatives of Russian NGOs will be invited to visit the Czech Republic to become better acquainted with the civil society that exists there. The program is designed to identify the subject and develop the content of future partnerships and cooperation.
"Freedom of Information Initiatives Support Fund"
72,000*
To monitor government information resources and related practices, disseminate
News
and resources through the website http://www.svobodainfo.org, and mutual assistance in ensuring wider public access to government information.
Foundation "Independent Press Center" (http://www.infolegal.ru)
50,000*
To operate its press center, which has working contacts with more than 80 leading nongovernmental organizations that use the premises of the Center for organizing press conferences, briefings, seminars and round tables. These events give Russian and foreign journalists the opportunity to communicate with a large number of speakers on key political, economic and social issues.
Foundation "Public Commission for the Preservation of the Heritage of Academician Sakharov"
90,000*
For the organization of its seventh annual "Interregional competition of teachers on the history of political repression in the USSR." This event provides history teachers in schools across Russia with the opportunity to plan a lesson, as well as additional materials on topics such as Stalinism, political repression, the Gulag, human rights, and the dissident movement.
"Friends Institute CEELI"
44,311*
To develop a strategy for more active advocacy on the topic of prosecution for war crimes committed during the conflict in Chechnya. The institute will hold seminars on international criminal law and international humanitarian law, in which Russian researchers, lawyers and human rights activists, prominent Western experts will take part. Work will focus on a review of existing research that has been done so far and strategic planning for the next phase of the project.
"Institute of Public Affairs" (IPA)
28,850*
Conducting a cross-border fellowship program for young Russian analysts and non-governmental organization activists. Based in Warsaw, one of the leading Polish research institutes IPA will cooperate with the St. Petersburg Center for Humanitarian and Political Studies Strategy to select young Russians who will receive training as part of the 12-day training and study trip to Poland, to prepare and publish a program document.
Interregional Association of Human Rights Organizations "AGORA"
60,000*
To provide legal and information assistance to Russian activists and organizations that are under pressure from the authorities as a result of their work. AGORA will use its experience in providing legal and information support to human rights groups, and continue to provide assistance to persecuted activists and organizations.
Interregional non-governmental organization "Center for Information and Protection of Human Rights"
50,000*
To support its operations, including: the preservation of human rights exhibits; a library on the history of political repression, as well as providing the center with a video and Internet class for students and teachers studying human rights. It will also work as a public legal aid bureau, assist teachers and non-governmental organization activists in developing educational materials for youth and management, and offer financial training for NGO leaders.
Interregional public organization "Center for the Development of Social Partnership"
50,000*
To continue the program to increase the participation of citizens in local self-government in the Yaroslavl region. In addition, the center will assess the state of civil society and offer NGOs ways to make their cooperation with local authorities and the Public Chamber of the Yaroslavl region more effective.
Interregional public organization "Committee against Torture"
85,000*
To reduce torture in Chechnya. The committee will monitor and publish cases of torture by law enforcement officials, and will also offer legal assistance to victims.
"Public Human Rights Center of the Kabardino-Balkarian Republic"
45,000*
To continue the program for the protection of human rights in the predominantly Muslim republic of Kabardino-Balkaria in the North Caucasus. The center will provide free legal assistance, monitor the activities of the courts and promote judicial, legal and other reforms in favor of human rights and democracy; to study the crimes of the Stalin era in Kabardino-Balkaria, as well as to hold a series of round tables and conferences to deepen understanding of these issues.
"Levada Center"
33,104*
For two public opinion polls, one before and one after the elections of the Moscow City Duma 11 October 2009 year. Levada Center will disseminate information from opinion polls in major national and international news agencies, and will publish an analytical report on the elections at the end of the project.
"MEMO 98"
54,274*
To control how state-owned media manipulates public opinion in Russia. Together with the Moscow-based grantee, the Center for Journalism in Extreme Situations (CJES), MEMO, based in Slovakia, will set up a monitoring group in Russia, conduct weekly training in Bratislava, and four-month oversight of the media monitoring program. The monitoring results will be distributed at four press conferences and on the Internet.
"Mother of Dagestan for human rights"
23,136*
To monitor human rights and legal aid programs in Dagestan. Employees of the organization will go to the regions to gather information on cases of human rights violations in Dagestan. The organization will receive citizens at its office in Makhachkala on a weekly basis, provide free legal assistance and protect the interests of citizens in courts.
"Murmansk Association of Women Journalists"
38,000*
To continue their efforts to create independent journalism and increase the transparency of local governments in Northwest Russia. This year, the program will focus on the new federal law on freedom of information, which was adopted on February 9 2009 of the year and will come into effect on January 1 of 2010.
Project of the non-profit public organization "Fund" Kostroma Center for Human Rights ""
25,000*
To strengthen civil society in Kostroma and the Kostroma region by providing information and practical support to local NGOs. The center will conduct training seminars for NGO leaders, joint press conferences with regional NGOs, publish and distribute newspapers, and will maintain a website with information for and about NGOs.
Non-profit organization "Information Agency MEMO.ru"
225,000*
For the site http://www.kavkaz-uzel.ru, which provides news and analysis of events in the Caucasus, as well as information on the activities of groups of civil society activists. Over the next two years, Memo.ru plans to improve the quality of website journalism, as well as expand its reach to an international audience with more frequent updates of the English version of the website.
Non-profit partnership "Lawyers for civil society"
50,000*
To collect and publish reviews and analysis of federal and regional laws regulating the activities of NGOs, create a report analyzing the state of civil society in Russia, which will help identify regions of Russia in which there are either completely absent or there are only a few laws that regulate the work of civil society organizations .
"No to Violence" (Nonviolence International)
50,000*
To help local authorities in the North Caucasus implement Federal Law No. 131, which provides significant autonomy to local governments. This law provides for a significant degree of autonomy in rural and municipal governments in such areas as the provision of social services, regulation of housing and communal services and the development of the local economy.
Perm city public organization "Center for Civic Education and Human Rights"
54,000*
As in the past, the program will include the training of teachers and university professors in human rights and civic education programs, as well as the publication of educational materials. The center will update its database for teachers of social studies in the Perm region, and will also expand the network work with graduates of the program.
"Prague Watchdog"
49,830
To promote human rights, humanitarian aid and freedom of information in the North Caucasus. The funds will be used to continue the activities of the Prague Watchdog website, the leading source of information on the political, military, economic and humanitarian situation in Chechnya, Ingushetia and other republics of the North Caucasus.
Pskov Regional Public Organization "Committee of Soldiers' Mothers"
20,424*
Conduct human rights training and counseling for approximately 1000 recruits, persons of draft age, youth, military personnel and their family members in the Pskov region.
Public regional organization "Kola Association of Women Lawyers"
30,000*
To protect victims of torture and degrading treatment in the Murmansk region, and to train activists and officials to prevent and protect against such behavior. The organization will have a crisis center for victims of torture and degrading treatment, will assist in drafting complaints, lawsuits and appeals on their behalf, will train human rights activists, as well as human rights seminars for civil society activists and representatives of the Murmansk region government.
Regional civil initiative "The right to life and personal dignity"
29,474*
To publish the quarterly magazine "Dosh" ("The Word"), reviewing the situation with human rights and commenting on political and social life in the North Caucasus. Dosh has been published since 2003 and is one of the most popular independent publications in Chechnya and Ingushetia.
Regional Civilian Research Institute and Memorial Information Center
50,000*
To collect and disseminate information about the activities of NGOs, as well as about other important events for civil society in St. Petersburg and the North-West Federal District of Russia. An information and analytical website will be created at St. Petersburg's Memorial on the subject of human rights, the environment and the preservation of objective information about the history of totalitarianism and repression in Russia.
Regional Civilian Research Institute and Memorial Information Center
40,000*
To begin the process of digitizing huge historical archives, to prevent their further loss and to make this vital historical information available to the general public. The project will last three years.
Regional civil organization in defense of civil rights and initiatives "GOLOS"
75,234*
To increase the participation of citizens in the decision-making process, by informing them and providing them with the necessary tools to protect their interests and protect their rights at the local level. GOLOS will hold public hearings, campaigns for collecting signatures, conferences and will distribute brochures with information about citizens' activity in the regions of Russia.
Regional non-profit public human rights organization "Soldiers' Mothers of St. Petersburg"
94,160*
For holding a school on human rights, as well as other seminars for thousands of people of military age, youth and draftees. The organization will also continue to maintain a database of recruits and military personnel in order to track human rights violations at military bases throughout Russia.
Regional non-profit organization "International Protection Center"
60,000*
To offer free legal representation and advice for victims of human rights violations in Russia. The Center will help individuals who have exhausted all available legal remedies in the Russian judicial system in order to continue their cases before the European Court of Human Rights or the United Nations Human Rights Committee.
Regional public organization "Information-analytical center" Panorama "
65,000*
To support two teams of two young leaders from various pro-democratic organizations in conducting six-month part-time journalistic work. Interns will be selected from the youth branches of democratic political parties and civil movements such as Defense, Young Apple, youth SPS, young Republicans, I think so! Youth of the United Civil Front, and the Social Democratic Union young people, as well as young journalists from independent newspapers.
Regional public movement "Chechen Committee of National Salvation"
80,000*
To provide legal assistance to refugees in Nazran, Ingushetia and Grozny. Chechnya The organization will also monitor cases of human rights violations.
Regional Public Organization of Assistance in Ensuring Security of Public Information "Public Information Center"
70,000*
To further expand its network of regional partners that collect and disseminate information about human rights. The organization maintains regular contacts with NGOs, the media and the Office of the Human Rights Ombudsman under the President of the Russian Federation, which reports on human rights violations, the activities of human rights activists and events and events organized by other NGOs and public organizations.
Regional public organization "Independent Council of Legal Expertise"
65,000*
To conduct various activities related to the Russian legal system and the development of legislation through non-governmental efforts. Political conditions in Russia as a whole have become less favorable for this type of program in recent years, since the legislative branch is now dependent on the executive branch, and the contribution of NGOs to the legislative process is often not welcome.
Regional public organization for the promotion of civic education "Information and Analytical Center" SOVA "
77,611*
Funds are allocated for the collection, analysis and dissemination of information aimed at resisting nationalism and xenophobia in Russia, as well as toughening of the order of the authorities under the pretext of fighting extremism.
Regional public organization "Mothers of Chechnya"
58,541*
To offer legal assistance and advice to families of citizens who were abducted or disappeared during and after two wars in Chechnya. "Mothers of Chechnya" will help continue the search for missing relatives and represent their interests in the judiciary. The organization will also continue to maintain and expand its database of disappearances in Chechnya.
Regional public organization "Women-voters of St. Petersburg"
45,000*
To conduct a series of seminars and round tables for young civil society activists from six regions: Arkhangelsk, Vyborg, Kaliningrad, Pskov, Tver, and St. Petersburg. The purpose of these seminars and round tables will be to educate and train representatives of unregistered public associations and civil initiatives in institution-building.
Rostov city non-profit organization "Eco-Logic"
25,000*
To help citizens engage in increased transparency and accountability of the local bureaucracy. Eco-Logic organizes training workshops to teach participants how to request information from local government sources and continue the work of the resource center, which provides the necessary office equipment and advisory support for such requests.
Rostov Regional Public Organization "League of Civil Rights Protection"
45,924*
To promote transparency and accountability of municipal budget processes. The project will include training, assessments, analytical and informational components.
"Slovene Philanthropy"
75,129*
To expand the civic activism program for primary and secondary schools in Chechnya and Ingushetia. Based in Ljubljana, Slovenia, the organization will hold one advanced and two basic training workshops for mentor students. Mentors will train up to 700 students in volunteering and overseeing civil servants in local schools, hospitals, NGOs or in local communities. Copies of information leaflets and guidelines on volunteer social activities in Russian will be distributed in schools.
St. Petersburg public organization "Center of legal environmental protection" Bellona "
47,760*
To expand access to information on human rights and the state of the environment in Russia, as well as to encourage interaction between NGOs. Bellona will maintain its website, http://www.bellona.ru, as a valuable source of independent information for NGOs, the media and the general public. This year, the Bellona project will also publish four print and electronic editions of its journal Ecology and Law.
Sverdlovsk regional public organization "Paritet"
25,000
To educate young people about their rights and duties as voters and to increase participation in the political life of young people in the Sverdlovsk region. The main component of the program will include providing local NGOs with information and practical skills to send information on cases of violation of voters' rights to the European Court of Human Rights. Parity will also publish two brochures on voter rights and hold two workshops.
"Transitions Online" (TOL)
81,326*
To expand the distance learning component of cross-border programs that will promote independent journalism in Russia. In collaboration with the Poynter Institute for Media Studies (Prague), he will create four modules for self-study based on curricula. There will also be organized two training courses in the Czech Republic for 48 Russian journalists.
Vladimir regional intellectual public movement "Swan"
25,000*
On the management site Vibor33 (http://www.vibor33.ru). The site will be in a simple, but frequently updated format to provide current political news of the region, combining them with analytics.
Group "Foreign"
40,548
To strengthen and expand cooperation between Russian and Polish civil society organizations. The group based in Poland organizes a Polish-Russian non-governmental forum that brings together representatives of 100 NGOs from Russia and Poland together in Warsaw. Two days will be held meetings, organizations will take part in a series of workshops to identify problems and develop programs for future cooperation and partnership.