In Kiev, for women, there were short military gatherings at which Kievites were taught to handle
weapons
, rescue the wounded, taught the basics of hand-to-hand combat, the channel reports
LifeNews
. The training was conducted by veterans of Afghanistan and former ATO volunteers.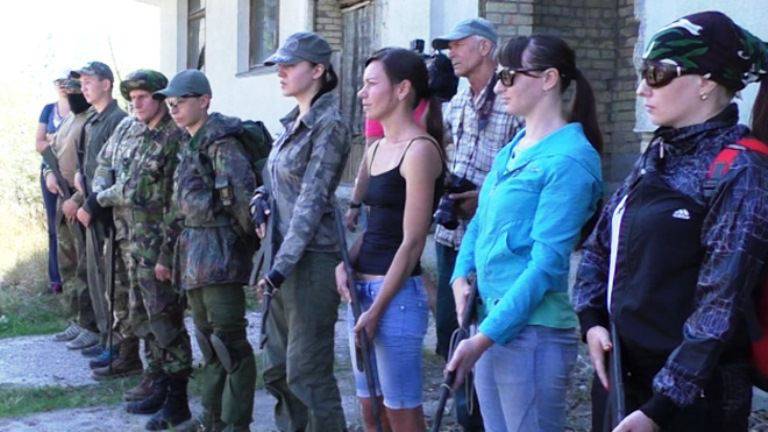 According to the organizers, this experience was taken over in Israel, "where women serve in the armed forces on a par with men and are not inferior to them — they are excellent at shooting and disciplined."
"These women are training now to be able to defend our city in the event of war, and all of them are activists who are already doing our city better - they help close down drug dealers, wines, scam, fight against corrupt officials and various injustices, do charity work"
- told the organizers.
However, the representatives of the weaker sex are not going to war, and perceive training as a kind of game. These skills may be useful, but only if "we are caught in the throat," one of the participants admitted.
"Women want to learn military science to help the men behind the front line. But to go to serve in the ATO zone today in Ukraine there are almost no volunteers left either among women or men, "the television channel said in a report.