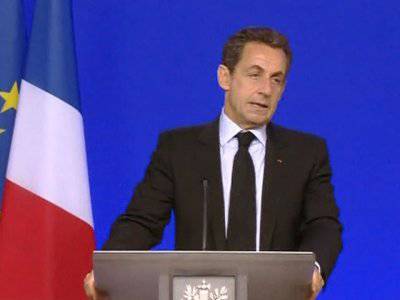 French President Nicolas Sarkozy expressed his position on the adoption of Greece in the eurozone in 2001 year. He believes that this was a mistake, since the Greek economy was not ready for it. According to him, before joining the single European currency, the Greek authorities provided false data on the state of the country's economy. "In recent months, we are paying for this 2001 decision of the year," he said.
At the same time, the French leader emphasized, the decisions of the Brussels summit of the European Union, at which a new plan for helping Greece was approved, have truly
historical
value. "If there hadn't been this agreement last night, not only Europe, but the whole world would have suffered a catastrophe," he said. Nicolas Sarkozy is convinced that the failure of the summit would lead to the unthinkable - the bankruptcy of Greece.
The eurozone countries had no choice in the current situation, given that Athens in fact could not pay its debts. At the same time, the Greek authorities can rely on the confidence of the whole of Europe in the current difficult conditions, ITAR-TASS reported.