In Odessa, one of the leaders of the regional organization of national minorities, the Narodnaya Rada of Bessarabia (NRB), Vera Shevchenko, was abducted by secret service officers, the newspaper reported
Look
with reference to the message of the organization.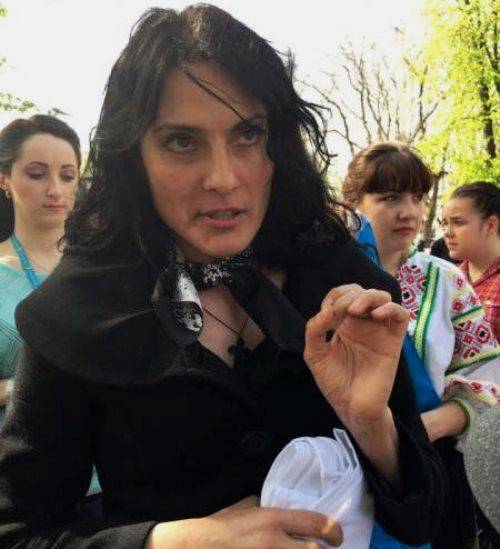 "According to the information of relatives of Vera Shevchenko, leader of the" People's Rada of Bessarabia ", on July 30 she was abducted by the SSU officers from her home and taken to the administration building at 43 Jewish street. Taking advantage of the inattention of the officers of the special services, Vera was able to make a phone call from the toilet room and reported that she was being subjected to psychological and physical violence. It is demanded of her to renounce the NRB and to "expose" the popular Veche, which took place on these days, in which the first
stories
Bessarabia Defender of this long-suffering land, "- said in a release.
It is noted that "Vera had time to say that she would make a number of fundamental errors in the appeal, so that everyone would understand that the recording was made under the influence of force."
Shevchenko also "asked not to raise the hype around her disappearance until the evening of July 31 in the hope that she might be released. Otherwise, Vera Shevchenko called to spread information about her abduction and violence against her by the SBU. "
"Everything that after this will be aired on her behalf, Vera Shevchenko asked to consider the commercials directed by the special service. She also expressed fears for her life and health, "the press service added.
Earlier, NRB issued a statement in which it accused the SBU of reprisals:
"With regard to our activists, the special services of Ukraine have unleashed real terror. The chairman of the organization's presidium, Dmitry Zatuliveter, disappeared; members of the NRB organizing committee, public figures Alik Vetrov, Sergey Zagoryuk, deputy of the Reni city council Mikhail Levkin, and journalist Elena Glishchinskaya, who were subjected to intimidation by SBU officers for several hours, were unreasonably detained.
In order to protect their rights, the minorities of the Odessa region in April united into a public organization. The constituent conference was attended by over 100 delegates representing the Gagauz, Bulgarian, Russian, Moldavian, Gypsy, Polish and Ukrainian communities.
"We see our mission in ensuring that our people are adequately represented in the political and economic life of Ukraine, our communities must influence decisions that relate to our region," said the head of the NRB Zatuliveter.
Help newspaper:
"Bessarabia is a historical region in southeastern Europe between the Black Sea and the Danube, Prut and Dniester rivers. Its part is now occupied by the Odessa region, which borders on the unrecognized Transnistria as part of Moldova. "