In the migration service, it was decided to extend the preferential treatment of the stay of Ukrainian citizens in the territory of the Russian Federation,
TASS
post office.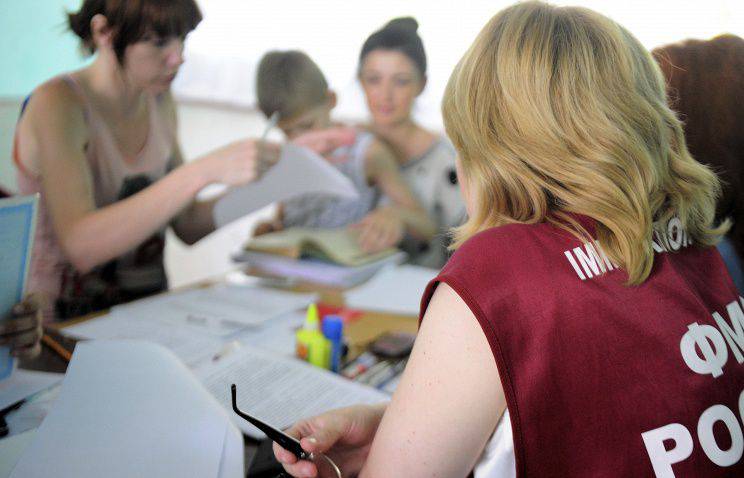 "We consider it expedient to extend the period of preferences for citizens who arrived in Russia from the territories affected by the hostilities of the Donetsk and Lugansk regions of Ukraine," the FMS said, explaining that the other citizens of Ukraine "are also given the opportunity, without leaving the territory of the Russian Federation 90 days and get permission to work without any obstacles. "
According to the service, "currently there are 2 million 642 thousand Ukrainians in the territory of the Russian Federation, almost half of them, 1 million 38 thousand people are residents of the south-eastern regions of Ukraine."
The ministry reported that "more than 570, thousands of internally displaced persons have already received temporary asylum and temporary residence permit, which allows them to stay in Russia for more than a year and carry out labor activities without permits". More about 100 thousand. Became participants in the state program for the resettlement of compatriots.