Ukrainian servicemen in the Donbass are demoralized and lose confidence in the government and the president, according to an article in the British Financial Times. He writes about it
RIA News
.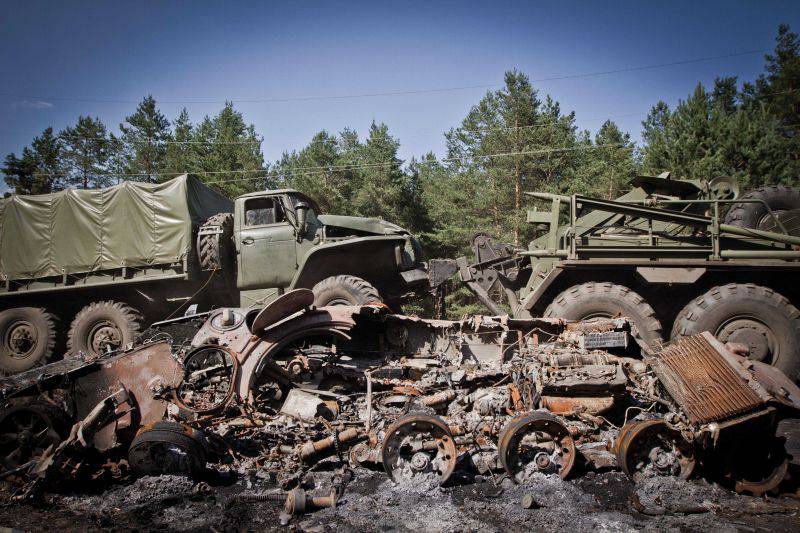 The newspaper correspondent said that the military in the east of Ukraine complained of poor supply and accused the president of "unsuccessful policy, which resulted in a constantly violated cease-fire agreement."
"Why doesn't the president come here? He would see first-hand how poorly they supply us, "quotes the author of the soldier Vasily. - Poroshenko prefers visiting polygons far from the conflict zone and checking modern species
weapons
that still have to go to the front line. "
"And such sentiments are typical of the Ukrainian army. They feel like cannon fodder in this (...) smoldering war, "the correspondent writes.
He notes that "Poroshenko repeatedly complained about Washington's refusal to provide Kiev with anti-tank weapons, such as Javelin missiles, but Ukrainian soldiers still have not received even local-made Stugna missiles."
According to the journalist, "many soldiers fighting in the Donbass express admiration for the Right Sector extremist organization, whose leader last week called for a popular vote of no confidence in the government and for a new revolution."
The newspaper points to a drop in confidence in the government, not only in the army, but also in civil society. "Poroshenko is supported only by 14,6% of voters, and Yatsenyuk is supported by 1,3%," the publication cites the results of a survey by Kiev sociologists.
The main reasons for what is happening, the author calls "protracted war, economic depression and slow reform."
"However, some steps taken by the government are extremely unpopular. For example, a fourfold increase in utility tariffs, which was a condition for providing financial assistance to the IMF, turned out to be an unbearable burden for Ukrainian pensioners, "the newspaper writes.
"There are no immediate signs of the destruction of the ruling coalition, but in the local elections in October, support for marginal parties may increase," warns the Financial Times.