The Ministry of Internal Affairs of the Luhansk Republic, together with the soldiers of the commandant's office, found an illegal warehouse at one of the factories.
weapons
and stolen cars, passes
RIA News
message ministry.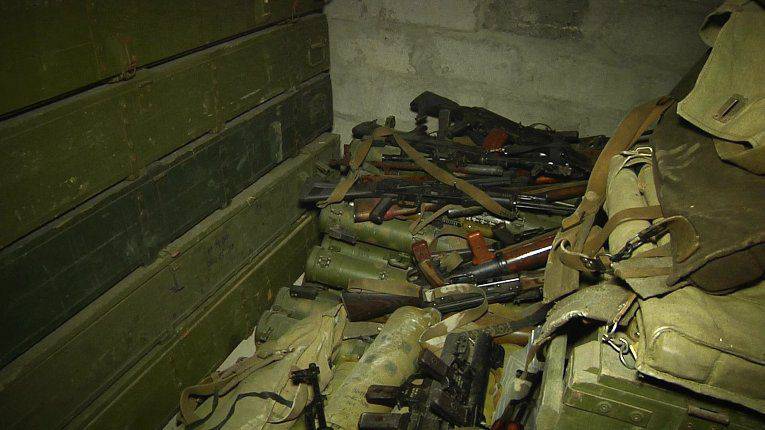 "During the mining period, eight cars were found in the territory of the ball-bearing plant in the village of Bugayivka, which are listed as stolen. Also in the warehouses of this company was identified a warehouse of illegally stored weapons, "- said in a release.
It is reported that "vehicles are seized and put on the penalty area of ​​the traffic police prior to establishing the location of the legal owners and returning to the latter. The weapon was also withdrawn and delivered to the Ministry of Internal Affairs. "
"In particular, law enforcement officers seized five rifles, four anti-tank and three anti-personnel mines, more than 46 thousand cartridges of different caliber, six rounds for a rifle-attached grenade launcher, 42 grenades for RPG-7, 144 shot to heavy grenade launchers, 166 hand grenades, seven rocket-propelled grenades, smoke bombs ", - is specified in the release.
As noted by the Ministry of Internal Affairs on this fact, criminal proceedings were instituted under the articles "illegal seizure of a vehicle" and "illegal handling of weapons and ammunition". The investigation is underway.