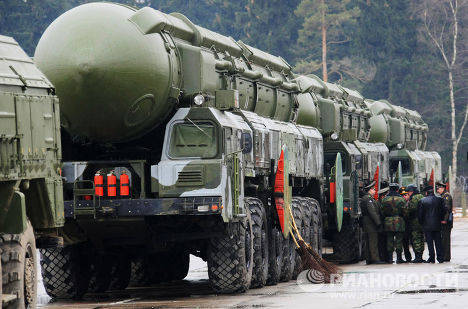 23 July 2010 turned 25 years from the day the Topol mobile intercontinental missiles were put on combat duty.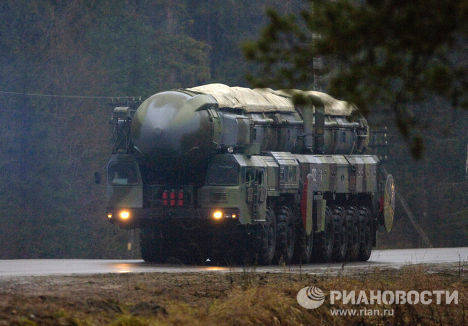 RT-2PM Topol (index of the Main Rocket and Artillery Directorate of the Ministry of Defense of the Russian Federation (GRAU) - 15Х58, START code RS-12М, according to NATO classification - Serp, SS-25 "Sickle") is a strategic mobile complex with a three-stage solid fuel intercontinental ballistic missile RT-2PM, the first Soviet mobile complex with an intercontinental ballistic missile (ICBM).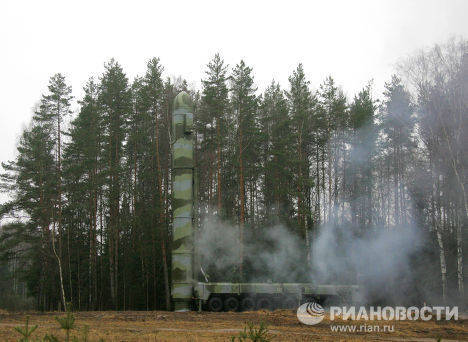 The RT-2PM rocket is made according to a scheme with three marching and combat stages. To ensure high energy-mass perfection and increase the firing range in all marching stages, a new high-density fuel was used with a specific impulse increased by several units as compared to the fillers of previously created engines, and the upper-stage bodies were made for the first time by a continuous cocoon ".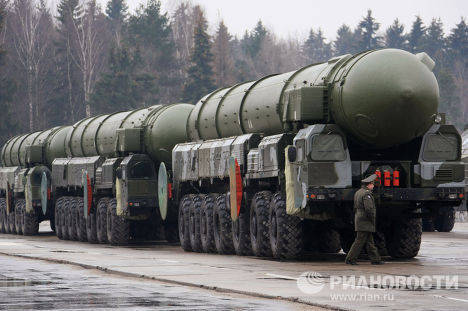 The control system of the Topol is an inertial type, built using an on-board computer, chips with a high degree of integration, a new set of command devices with float sensitive elements. The computer complex of the control system allows the implementation of autonomous combat use of a self-propelled launcher.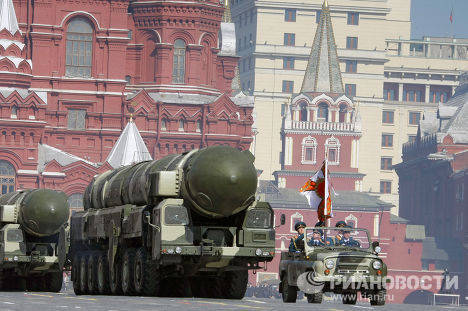 The launchers of the Topol mobile soil missile system on Red Square during a military parade dedicated to the Victory Day.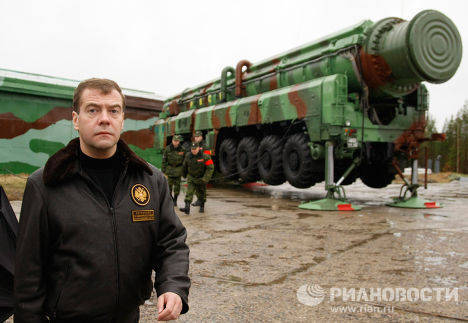 Every year, one control launch of the Topol rocket from the Plesetsk test site is carried out. The high reliability of the complex is evidenced by the fact that during its testing and operation about fifty missile test launches were made. They all went smoothly. Pictured: October 12 2008. Russian President Dmitry Medvedev before the combat training launch of the RS-12M Topol intercontinental ballistic missile from the Plesetsk cosmodrome.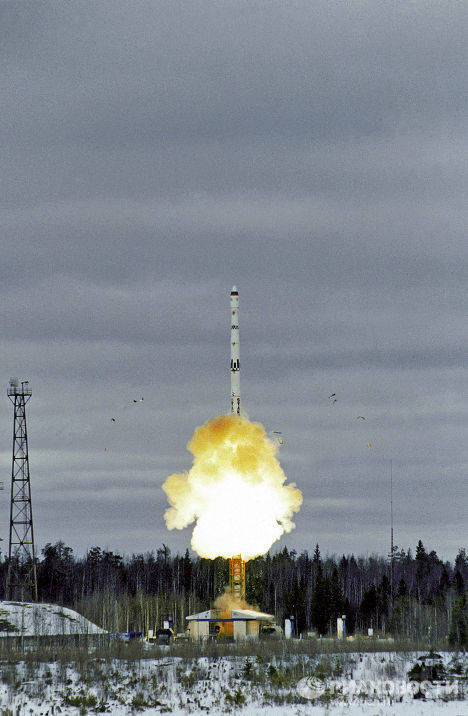 On the basis of the Topol ICBM, a launch launch space conversion rocket was developed. Start rockets are launched from the Plesetsk and Svobodny cosmodromes.