Nonatomic submarine 5-th generation "Kalina" lay after 2020 g, reports
Rossiyskaya Gazeta
with reference to RIA
News
.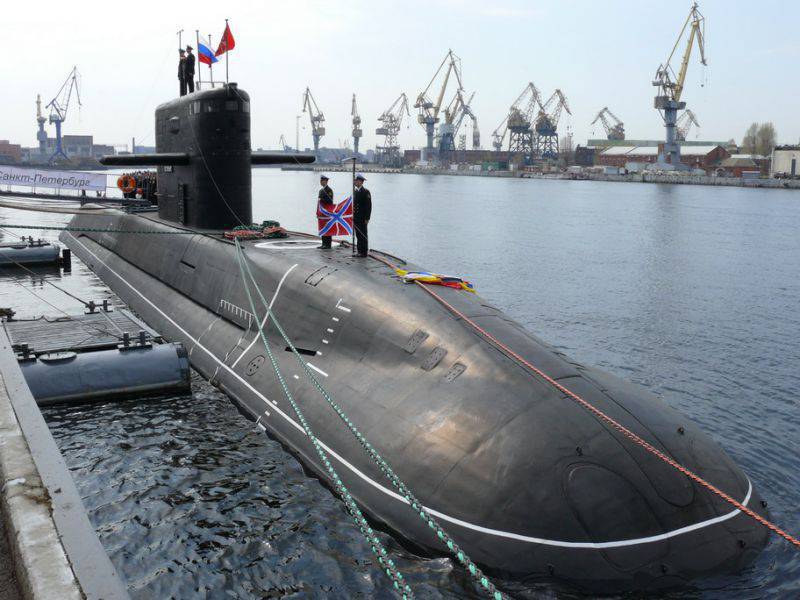 Submarine "St. Petersburg", project 677
"We are working on the Kalina project, and immediately after 2020, the headboat will be laid," a source in the Russian Navy told the agency.
According to him, "the new submarine will be equipped with an anaerobic (air independent) power plant."
The interlocutor noted that "so far the power of the anaerobic installation developed by Russian engineers is not sufficient for the full operation of the submarine engine, however, a suitable installation will be built in the 2018 year".
Help "WG":
"An anaerobic or air-independent power plant is based on the conversion of chemical energy into electrical energy without movement and combustion. When oxygen and hydrogen combine, electricity is released silently, and the only by-product of the process is distilled water. The efficiency of such an installation reaches 70 percent, and the noise level of the submarine at anaerobic speed is lower than natural sea noise. "