The commander of the Airborne Forces of the Russian Federation, Colonel-General Vladimir Shamanov, said during a press conference that a new assault regiment could be deployed in the Crimean city of Dzhankoy.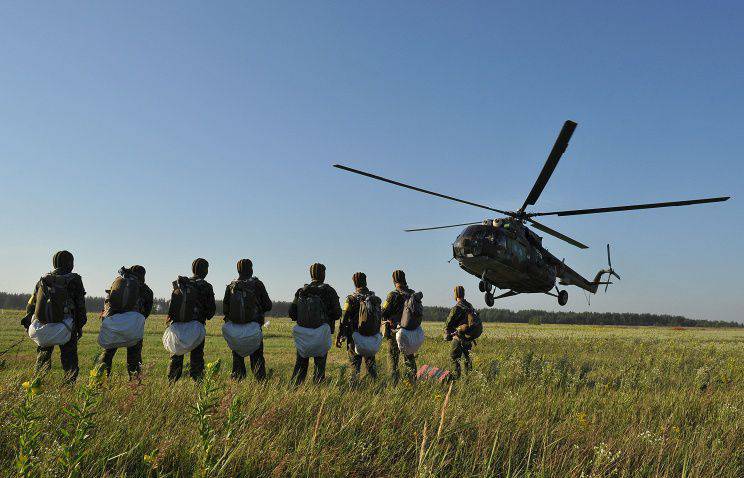 "In the 7 division, which is deployed in Novorossiysk, Stavropol and Anapa, it is planned to deploy the 97 squadron assault regiment that previously existed in this division. The place of deployment is decided. While the city is viewed Dzhankoy ", - quotes him
TASS
.
At the end of 2014, Shamanov noted that it was not planned to create airborne units on the territory of the Crimean peninsula, but did not rule out that the situation could change.
In addition, the colonel-general said that as part of the assault divisions planned to deploy third regiments.
"Currently there is a discussion with the General Staff. As part of an increase in the number of airborne assault divisions, it is planned to consistently form third regiments in the presence of personnel numbers, "he said.
Also, according to him, this year in the airborne troops of the Russian Federation should arrive 800 sets of equipment "Warrior".
"There are a number of flaws that are still being resolved. We hope that the work will be completed by the end of this year, and from next year this equipment will be massively delivered to the troops. As far as I know, he added, now the state defense order (2015 of the year) provides for the supply of 800 sets of this equipment to the Airborne Forces, "said Shamanov.
In addition, by the end of the year a battalion set of the latest BMD-4M airborne assault vehicles and Rakushka armored personnel carriers will arrive in the Ryazan airborne regiment.
"By the end of the year we will receive a battalion set of BMD-4М and BTR" Shell "machines. All of them will be concentrated in the Ryazan regiment, "the colonel general said.