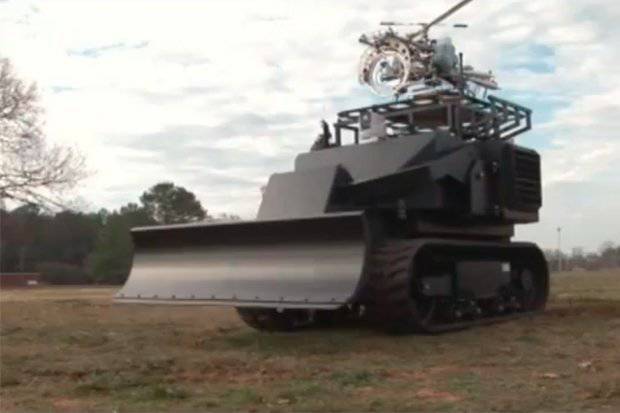 In various parts of the world, military conflicts flare up, then die away. And, as usual, during warfare the population perishes. That is why most armies in various countries, wherever possible, try to use high technologies and robots in combat operations, which, if they cannot completely replace soldiers, then, in any case, the risk is minimized.
Today we will talk about one of the robots, which does not take the most direct part in hostilities. It is designed to perform at least dangerous work on the transportation of goods, demining and tasks related to exploration. And he can conduct observations and launch unmanned aircraft. This is the Acer robot from Mesa Robotics.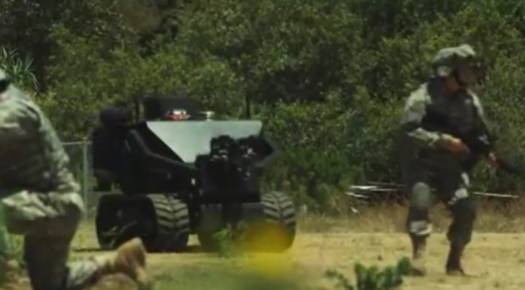 When creating the Acer robot, the engineers and specialists of Mesa Robotics were guided, above all, by ensuring its maximum functionality. They succeeded. Acer can follow unit fighters and function independently. He is also able to carry out the task assigned to him, and in some cases he is able to work in remote control mode. The ability to perform assigned tasks and work offline was achieved thanks to a control system with artificial intelligence, developed by request of the Advanced Research Programs Administration of the United States Military Department "DARPA" by third companies. It should be noted that the robot "Acer" was once developed by the company "Mesa Robotics" in the framework of the program "Future Combat System". The main goal of this program is to create and develop high-intelligence weapon systems and robots.
Naturally, the main task of the robot "Acer" will be the clearance of roads and minefields. For these purposes, the equipment of the robot includes rotating drums with chains that literally plow the upper layers of the soil. In addition, a number of a wide variety of devices and tools have been designed for this robot. With their help, a robot can carry out reconnaissance operations, correct artillery fire, monitor and launch UAVs that are in its cargo hold.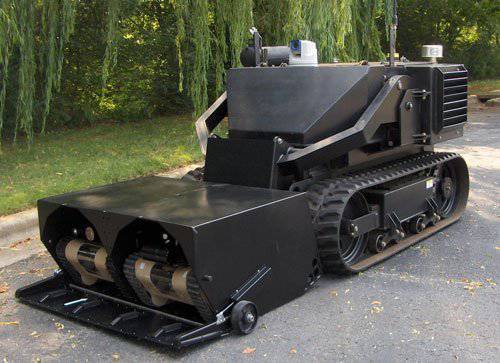 Among other things, the robot can also become a full-fledged "soldier" of the militarized unit. Such a function is also embedded in its software. In this mode, the robot will be able to follow the unit on its heels, and if necessary, protect soldiers from enemy fire or move to the most dangerous places to detect ambushes and other unforeseen threats.