The United States of America once again made it clear that they do not consider the judicial institutions of other countries to be full-fledged subjects of the legal system. Speech on the statement of the spokesman for the US Embassy in Russia, Will Stevens, in which he "urged the Russian Federation to end the baseless legal process against Nadezhda Savchenko." Reports about it
Interfax
.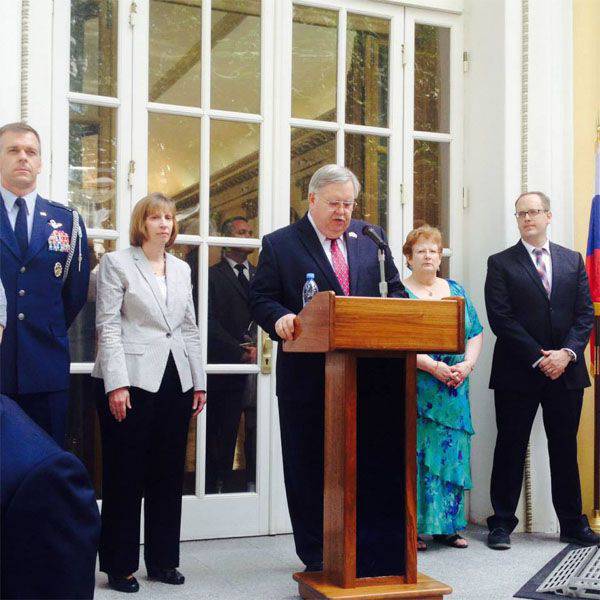 Stevens:
We call on Russia to stop this baseless trial and immediately release Savchenko and all other Ukrainian citizens held hostage. We would like to confirm our position that the trial of Savchenko should not be in principle.
Recall that Nadezhda Savchenko, who took part in the armed conflict in Ukraine as part of the nationalist unit "Aydar", is accused of the murder of Russian journalists (journalists of the VTRK holding) Anton Voloshin and Igor Kornelyuk.
Nadezhda Savchenko, for consideration of the case, was transferred to the city of Donetsk, Rostov Region, but almost immediately after the beginning of the process, it had to be suspended. The reason for the suspension in the complaint of lawyers Savchenko and their request to transfer consideration to the Gagarin court of Moscow.
Returning to the appeals to close the case against Savchenko, received by the US embassy, ​​I would like to clarify, and how many cases have recently been closed by American authorities in connection with appeals from Russia to the "partners" from Washington? As far as we know, this figure is zero ...