Here's how to understand the logic of those in power in today's Ukraine? .. Yesterday, the Maidan authorities stated that Yanukovych "deliberately merged Ukraine" by refusing the practice of conscription to the ranks of the country's power structures. The fire brigade call after Yanukovych was restored, announcing a whole series of mobilization waves. But already today the Minister of Internal Affairs Avakov declares that the appeal must be again refused and the army transferred to a contract basis.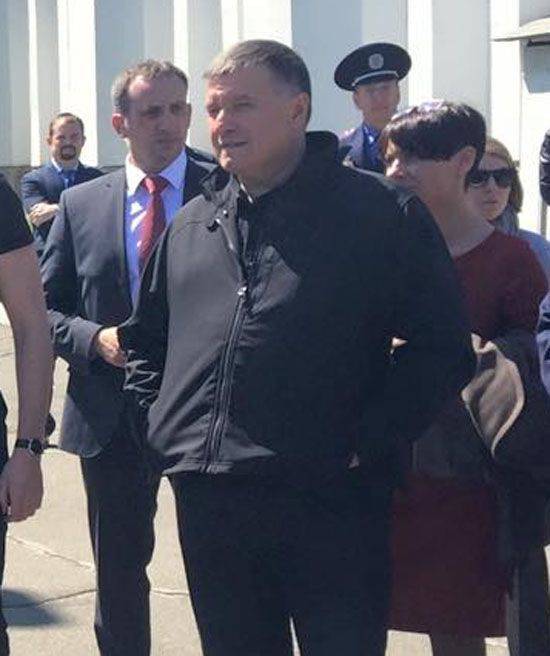 Avakov wrote about it on his page in
Facebook
(the author's text is given without changes):
I think about the waves of mobilization in the country. On the debilization of the actions of the military commissar handing the agenda to passers-by on the streets of Kharkov, on smugglers of Transcarpathia, who are enrolled in the army (their new head of the Transcarpathian Regional State Administration G. Moskal writes down - note "IN"). On the combat capability of the country and its armed forces in this difficult period.

Taking into account how much funds and forces are required by the state for recruiting, uniform, and training new recruits from a conditional accountant to an average soldier. Given the inability to achieve high qualification of the soldiers, with the current motivation and training mobilized.

COUNT:

The Army must now and immediately transfer to a professional contractual basis, reducing the number of troops and increasing the salaries of the REAL QUALIFIED military and their provision. Order, preparedness and motivation - beats any amount.
Such an approach has a future, there is no catching of draftees on the streets and in trams.

As a minister and member of the National Security Council I will make a proposal on the need to implement such an approach without delay. I will appeal to the Supreme Commander.

After all, the truth is, you will not pay and will not entrust your safety to those caught in the hot Transcarpathian smuggler or bystander?
Who can be trusted seriously? Only motivated, voluntarily contracted pros. Having the experience of recent months behind my back, I am sure that there will be no problems with the formation of such forces!

We are not rich enough not to have a professional army!
This is a terrific "sequence" in the actions of the Kiev authorities ... But at this rate, the matter may even go so far that some minister of the Ukrainian Cabinet of Ministers will soon have an idea about the need to abandon the association agreement with the EU ...