Despite the substantial assistance provided by the Iranian Islamic Revolutionary Guard Corps, the depletion of government Syrian troops could lead to the fall of the regime of Bashar al-Assad, a blog b
mpd
French Intelligence online newsletter.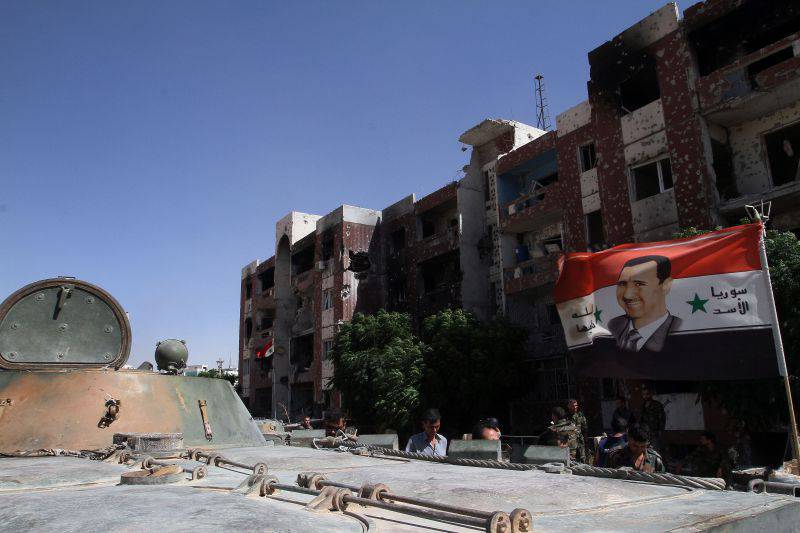 "The troops controlled by Damascus today represent their shadow in comparison with past times. According to a Jordanian intelligence report dated mid-May 2015, the Syrian mobilization reserve is only 75000 people, compared to 325000 at the beginning of the conflict. More than 3000 officers have deserted from the army in recent months and are hiding in refugee camps in Turkey and Jordan, and at least 3700 officers have joined some opposition forces, "the newspaper writes.
In this case, the troops suffered heavy losses. The Syrian air force and the 4 armored division, headed by the president's brother, Maher al-Assad, are still capable of fighting.
The paramilitary units formed by General Issam Zakhreddin are not able to cover up the retreat of the regular troops. In order to rectify the situation, the Iranian General Kassem Suleymani, the commander of the IRGC Al-Qods armed units, appealed for help "to Iraqis, Pakistanis and Afghans, especially to the Shiite Khazaras."
According to the French portal, the volunteers "are being transferred to Syria by Iranian-registered aircraft, who are landing directly at Damascus International Airport." Then they are transported to training camps located on the outskirts of Damascus.
"Iranian influence is most felt in the military field. Although a dozen of the Syrian army's main military leaders, long-time supporters of the regime and leading military operations with Maher al-Assad, opposed the inclusion of Iranians in the Supreme Military Council, the permanent defeats in the spring of this year allowed Kassem Suleymani sensationally to enter it on May 10, " concludes edition.