In Russia, resumed production of impact wig after 2020 g, told reporter
RIA News
unnamed representative of the command of the Navy.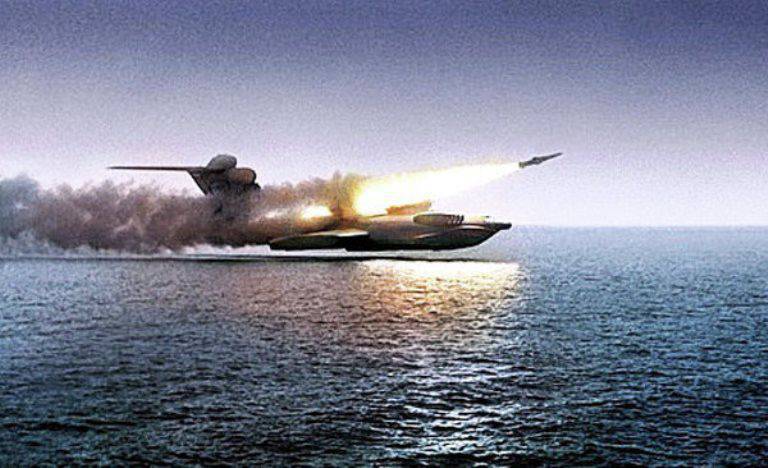 According to the interlocutor, earlier in the Russian Federation 2 models of WIG for the armed forces were developed - the "military transport Orlyonok" and the Lun attack airplane with cruise missiles, but these projects were curtailed in 90 due to lack of funding. " To date, the only sample "Lunya" decommissioned and mothballed in the Caspian Sea.
"The subject of WIG is restored in percussion, that is, as" Lun "- the carrier of cruise missiles. Construction should start after 2020 in Nizhny Novgorod, the source said. "The Ministry of Defense issued tactical and technical tasks, and experimental work is currently underway."
In May, the head of the Morinsformsystem-Agat company, Georgy Antsev, reported that the Central Design Bureau for the SEC named after R.Е. Alekseeva is developing a project for an ekranoplan of the ocean zone with a take-off weight of approximately 500 tons. "
He noted that "now there is a stage of resetting the Soviet period ..., research and development, modeling, prototyping."
The agency recalls that "an ekranoplan is a high-speed vehicle, something between a heavy aircraft and a light boat," which is capable of flying "within the range of the aerodynamic screen, at a height of up to several meters from the surface of the water or the ground."