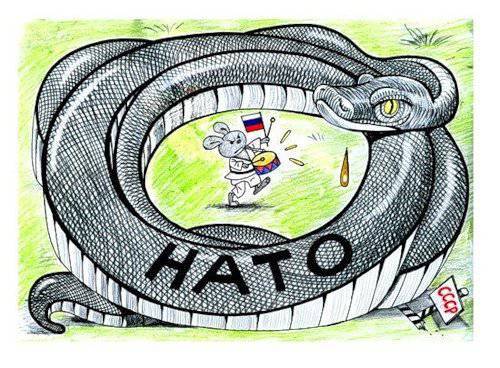 The Communist Party of the Russian Federation fears that the scenario that was involved in Libya could be applied against Russia.
"We again demand the leadership of the Russian Federation to take the most energetic measures to stop the" Serdyukovskoy "destructive reform of the army and restore the combat capability of the armed forces. Our country is undoubtedly already on the list of future victims of the world oligarchy. If you do not take effective measures to restore Russia's defense, we may suffer the same fate as Libya, "the Communist Party Central Committee statement published on the party's website says.
"The EU and NATO did not have the slightest right to interfere in the internal affairs of Libya. But they brazenly trampled on all norms of international law. From now on, no country that is not a member of the alliance can feel safe. For NATO, as part of its new global concept can always find a reason for intervention. As it already happened with Yugoslavia, Afghanistan, Iraq, and now with Libya ", - consider in the Communist Party of the Russian Federation.
The statement emphasizes that the Russian Communists "condemn in the strongest terms reprisals against the legitimate head of the Libyan state, Colonel Muammar Gaddafi, and insist on conducting an international investigation into the circumstances of his death."
"The death of Gaddafi is a symbol of the monstrous pogrom organized by NATO in Libya. The NATO operation, supposedly designed to protect civilians, in fact led to the death of tens of thousands of Libyans, to the emergence of a colossal wave of refugees, to the barbarous destruction of more recently prosperous cities. In Libya, it was unique for Africa's social security system. And the beginning of a "new era" for Libya, which the Western "democrats" are predicting for it, can turn into chaos and tribal clashes, "the document says.