Representatives of hedge funds that own debt obligations of such a territorial entity as Puerto Rico ("a state freely associated with the US"), have found a way to pay off their accumulated debts. Reportedly
"Vesti"
Representatives of the foundations are proposing to disband the Puerto Rican schools and dismiss the teaching staff for "finding a better way." Allegedly, this will significantly save budget funds, and savings will make it possible to repay the accumulated debt.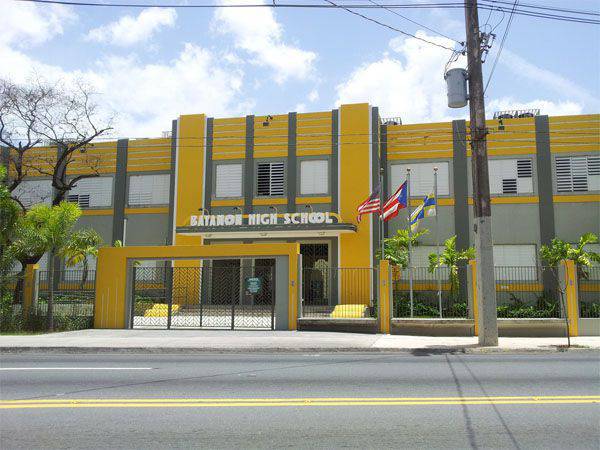 The idea of ​​closing schools in Puerto Rico, who allegedly spend too much money on educational activities, was suggested by the consulting group Centennial Group. Interestingly, among the hedge funds that buy "distressed debt obligations" are those that are already working in Greece and, according to some sources, are going to work in Ukraine. Does this mean that soon it will be possible to hear about the proposal to close educational institutions in these countries that are not able to pay the debts to their creditors? ..
At the same time about yourself
"Centennial Group"
writes:
The group consists of managers and employees who are among the most respected and experienced global development leaders. They represent a unique combination of expertise in high-level policies and strategies at the international, national and corporate levels. Headquartered in Washington.
If the council for the actual elimination of the education system in Puerto Rico, which declared its "free entry into the USA" (the US Constitution operates in the country, and the US Congress is considered to be the parliament), is something from the "development area", this is yet another proof that no development of the puppet countries Washington is not interested.