Polish journalist Tomasz Maciejczuk stated that one of the fighters of the Azov volunteer battalion could be prosecuted for the welcome gesture used by the Nazis, shown against the background of the former Majdanek concentration camp, RIA
"News"
.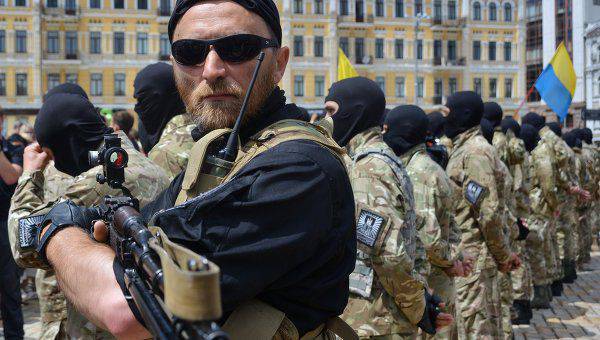 According to the journalist, the Polish media demonstrate a very negative attitude towards the representatives of the nationalist battalions who participated in the conflict in the east of the country, and then came to work in Poland.
According to Macieichuk, the Azov fighter will meet with a Polish judge for "interesting" photos in the Nazi concentration camp "Maidanek" and Nazi propaganda. "
The journalist appealed to the Polish authorities not to leave the incident without attention, because the person "who insults the memory of Poles, Jews and other victims of Nazi Germany must be declared persona non grata in the country".
Earlier, Maceychuk drew attention to one more snapshots in the network, insulting the memory of those killed in the concentration camp "Majdanek", where a Ukrainian student appeared, later expelled from an educational institution and deported from the country.