The head of the Lugansk People's Republic, Igor Plotnitsky, said that the LC is considering the possibility of issuing passports to the Russian Federation. According to him, such an opportunity in the near future can be provided in the Donetsk People's Republic. Igor Carpenter quotes
Lugansk Information Center
:
Now the question is being considered, including that in the territory of the LPR and the DPR everyone who wishes (received a passport of a citizen of the Russian Federation); Perhaps the Russian Federation will grant them the right to get a passport.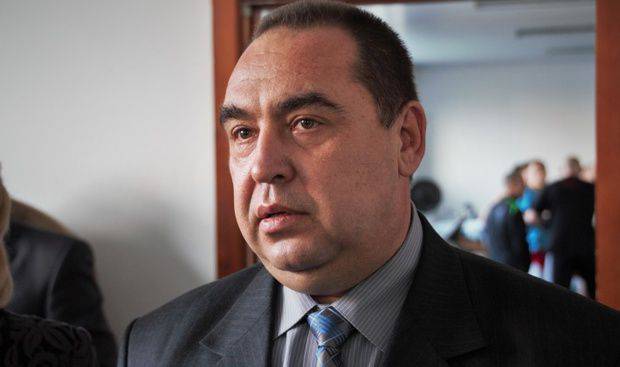 Such a statement was made by the head of the People's Republic at a meeting with local veteran organizations.
Meanwhile, in the Luhansk region, the sensational kneeling in front of Poroshenko of Severodonetsk residents (the city in which Kiev formed the so-called Lugansk Regional State Administration) is being actively discussed. A lawyer and military commissar Yuri Moiseenko, confirming the words of local residents, says that the actors brought before the visit fell on their knees in front of Poroshenko.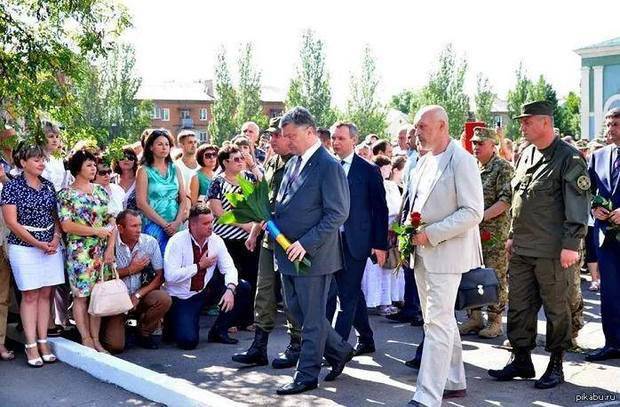 Yuri Moiseenko:
For the residents of our regions, to kneel before someone is a shame, shame, humiliation. And it is only by this fact that it is already proved that the indigenous people of Donbass were not present there — not our mentality. There were not a single person at the rally of real residents of Severodonetsk. Except, of course, officials of the current city administration, who are obliged to attend such events. Indeed, in the case of admission of local residents to the square, Poroshenko would not have been able to avoid uncomfortable questions. To avoid this, actors were brought to meet him. This is verified information, because the quarter was cordoned off by the divisions of the National Guard and Poroshenko's personal guards, to the point that even the stadium, the hospital located in the neighboring quarter were cordoned off, and none of the people of Severodon was there.