Human rights activists, public figures and politicians from 15 countries, in the framework of the initiated by a member of the Human Rights Council under the President of the Russian Federation (HRC) Yana Lantratova campaign, signed a petition calling for Kiev to begin a public investigation of criminal cases with signs of political prosecution, and to conduct an investigation amnesty
Look
.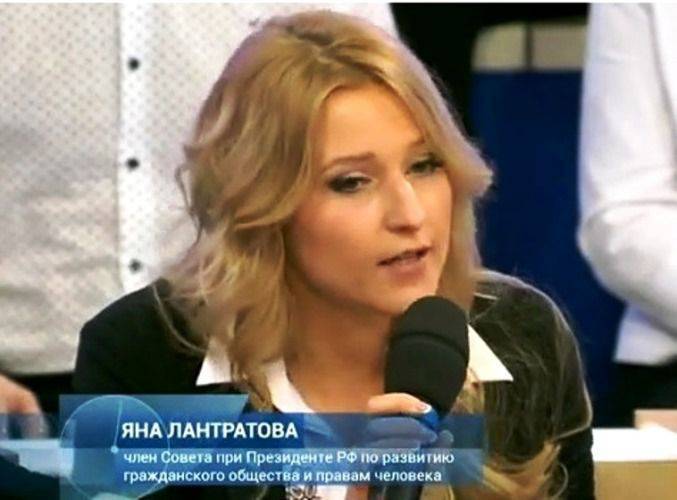 "We wrote a petition in order to draw the attention of the international community to massive violations of freedom of speech in Ukraine, to arrests of oppositionists and torture of detainees. We hope that this will help the prisoners and ease their lot. Moreover, we urge Ukrainians not to remain indifferent and anonymously send information about human rights violations and politically motivated prosecutions. "
- said Lantratova.
According to her, "the petition was signed by 33 rights - politicians, human rights activists, experts from Russia, Ukraine, Georgia, Czech Republic, Poland, Germany, Belgium, USA, Spain, Austria, Israel, Armenia, Bulgaria, Montenegro, Lebanon". Among them are members of the European Parliament Miloslav Ransdorf and Janusz Korvin-Mitte, a member of the Verkhovna Rada, the leader of the Opposition Bloc party, Yuriy Boyko, a deputy of the parliament of Flanders (Belgium), Frank Creelman.
The petition reads:
"Realizing the complexity of the internal political situation in Ukraine, we nevertheless urge the leadership of the country, which acts as a guarantor of human rights, to initiate an open and public investigation of all criminal cases with signs of political persecution that are contrary to generally accepted legal norms, and large-scale amnesty on its results. "
The document notes that "to ensure an objective investigation, it is necessary to attract experts from reputable international human rights organizations who are not interested in politicizing the legal process."
One of the organizers of the action, director of the Center "StrategPRO", Alexander Vedroussov noted that "in Ukraine, the degree of intolerance for dissent has risen to such a limit that at the next stage it simply threatens to go into a total war of all against all".
The expert is sure: "This does not bode well for the country itself or its neighbors - that's why the progressive political and social forces in Europe should unite efforts to force Ukraine to respect fundamental human rights."