Aleksandra Aleksandrov and Yevgeny Yerofeyev, whom the SBU regards as Russian military, were exchanged for Ukrainian security officials who were held captive by the militia, reports
RIA News
with reference to Gazeta.ru.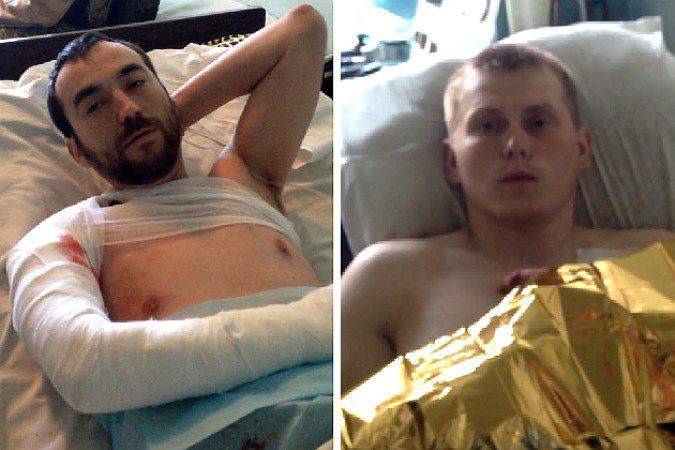 The publication of this information was provided by lawyer Alexandrova Konstantin Kravchuk, as well as unnamed sources in law enforcement agencies.
"At the moment it is only known that the Russians who were subjected to torture were exchanged for several people who fought on the side of Kiev, who were in captivity of the self-proclaimed Donetsk and Lugansk people's republics. Among them are both Ukrainians and citizens of other states, "writes the publication.
The Defense Ministry refused to comment on the information.
The agency recalls that Yerofeyev and Aleksandrov were detained on May 16 near one of the Ukrainian roadblocks in the Donbass, in Kiev they were immediately announced by the Russian military. The Ministry of Defense of the Russian Federation confirmed the Russian citizenship of the detainees, but at the same time stated that neither the one at the time of the capture was active soldiers.