VRU deputy and commander of the nationalist battalion "Donbass" Semyon Semenchenko said that the command of "Donbass" received an extract from the "secret order" about the need to withdraw their units from Shyrokyne. Recall that the militia representatives withdrew their formations from Shirokino several weeks ago, and the Nazi divisions of Ukraine still hold their positions in the village. According to representatives of the OSCE, Shirokino should become a demilitarized zone. Semenchenko on his page in
Facebook
describes the situation with the "secret order" as follows (the author's text is given without changes):
Shyrokyne In the morning, the command of the battalion "Donbass" received ... an extract from the order. The order itself is of course secret. Tactics changed. From lies about the "we do not deduce anyone" went to the classification. Patriots from all over Ukraine began to gather in Mariupol to support the demands of local patriots. They do not rock the boat, do not work "for Putin", do not want to "continue the war", do not require something illegal. They want answers to their questions. After the Heavenly Hundreds, Crimea, Slavyansk, Zelenopolya, Saur-Graves, Ilovaisk, DAP, Debaltseve, they have the right to do so. Tenfold. I support the legitimate demands of the citizens of Ukraine to know the truth and decide their own fate. I ask everyone to help repost. There is no other way to reach them.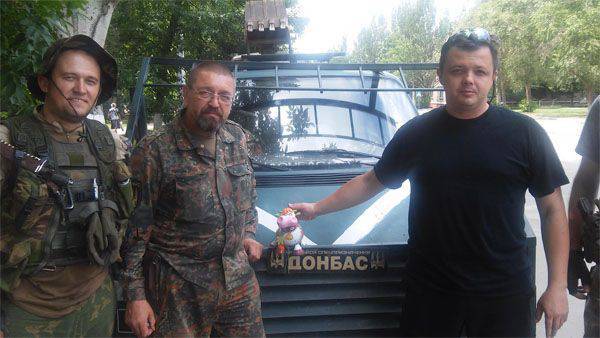 In the Ukrainian media, the preparation for the Mariupol rally (and the rally of the "Mariupol residents" in Kiev) against the withdrawal of Ukrainian Nazi battalions from Shyrokyne is confirmed. The main slogan: "it's dangerous to leave strategic points".
Against this background, not quite pleasant
news
come for Kiev from ordinary residents of Mariupol. According to the message
Mariupol site 0629
, almost 10% of city residents are planning to rest this summer or have already rested in the "occupied territories". The official authorities of Ukraine call such territories the Crimea and a part of the Donetsk region on the coast of the Azov Sea east of Shyrokyne.