Moscow, July 27 2015
Tekhnodinamika holding expresses its deepest condolences to the relatives of the deceased chief designer of the Department of take-off and landing devices of the design center of the holding, Mikhail Dmitrievich Kozlov.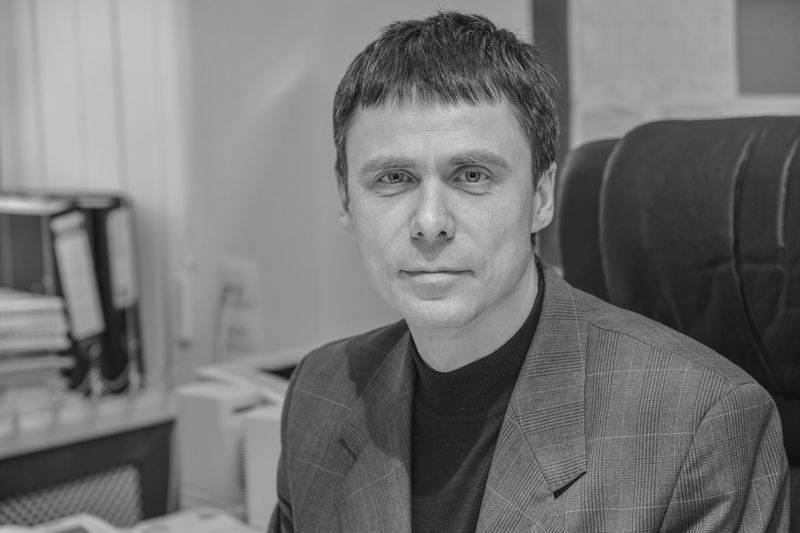 The tragedy of July 25, 2015 shocked all of us. Mikhail Dmitrievich was a unique design engineer, a specialist of the highest level, responsible for the development of advanced
aviation
systems such as the upgraded Il-76MD-90A chassis, the landing gear stand for the Ka-62 helicopters, the development of chassis retracted locks and hydraulic cylinders for the MC-21; development for PAK DA and MTA, as well as a promising project for the electric wire of the chassis wheel, which has no analogues either in Russia or abroad, and which he was supposed to present to the public in the near future.
In his person, we lost not only the designer, but also the talented leader, an example and a youth mentor, who enjoyed great prestige and respect among his colleagues. He was one of the youngest chief designers in the industry and personified success for young and talented engineers. One of his main achievements, the fact that he managed to create in the holding one of the best engineering teams in the direction of takeoff and landing systems.
Mikhail Dmitrievich was a deeply decent, honest, responsible, reliable person who sincerely loved aviation, a real enthusiast of his work.
We sincerely mourn with his family and friends, and we promise to continue the work begun by him.
To honor the memory of Mikhail Kozlov and mark his contribution to the development of the holding, a memorial plaque will be installed in his honor on the territory of the Aviaagregat in Samara.
The farewell ceremony with Mikhail Kozlov will be held at the Samara DK Metallurg 28 July (Tuesday) at 11.00 Samara time.
Biography:
Mikhail Dmitrievich Kozlov
2002 - Chief Designer. Chief Designer of the take-off and landing equipment department of Technodinamika JSC
1999-2002 ANO Information Agency "Your Choice - Samara", Director
1998-1999 Image Processing Systems Institute, Russian Academy of Sciences, specialist
1995-1997 SSAU, specialist of the Department of Theoretical Mechanics
Education:
1995 Samara State Aerospace University. ac S.P. Queen (specialty: spacecraft)
1998 Graduate School of Samara State Aerospace University. ac S.P. Queen
2000-2001 Presidential program for management training, specialty - marketing manager;
2002 International Business School at the Samara State University of Economics, specialty - marketing manager, strategic marketing program.
In 2001 autumn-winter, was an intern in England and Italy.
A letter of thanks to the Administration of the city district of Samara for effective and fruitful activities, diligent work and achievements aimed at the implementation of socially significant urban issues.
25 July in the Neftegorsky district of the Samara region crashed. Not far from the village of Utevka, the YAK-52 plane belonging to one of the aviation schools crashed. The plane went to the second loop, when it suddenly began to fall. As a result of the accident, the pilots of the 52- and 43-years aircraft died. One of them is the chief designer of the Technodynamics Design Center, the department of take-off and landing gear, Mikhail Kozlov. The causes of emergency are currently installed. Upon the accident, an inspection is being conducted by the Directorate of the MOI of Russia for the Samara Region