The head of the National Security and Defense Council of Ukraine, Oleksandr Turchynov, said that Russia is "a colossus with feet of clay," which can "crumble according to the Yugoslav scenario," the newspaper writes
Look
.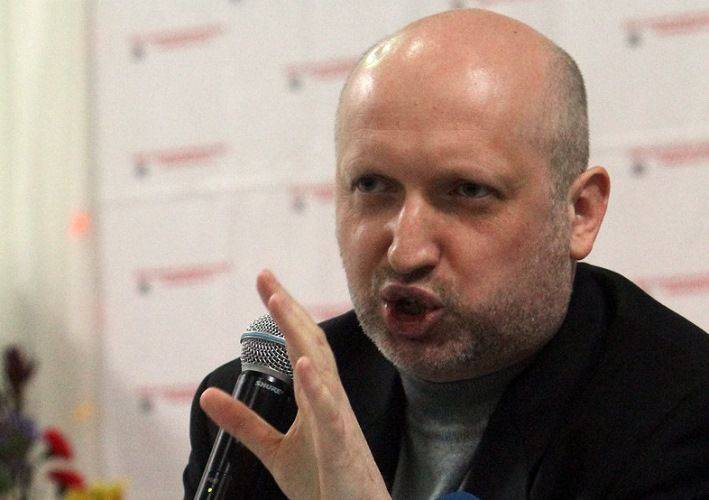 "In the Bible there is an expression:" Whoever sows the wind will reap the storm. " This is exactly what Russian leaders are doing, predicting the Yugoslav scenario for Ukraine. They jump out of his pants in order to create it, not stopping in front of the shelling of peaceful quarters of Ukrainian cities and forcing down civilian aircraft, "said the Security Council secretary.
According to him, "Ukraine is able to resist the aggression of Russia, protect itself and eventually return the temporarily occupied territories of Donbass and Crimea."
He stressed that "there are more chances for Russia to crumble according to the Yugoslav scenario, which is a colossus on clay feet."
Thus, in the style of "a fool", Turchinov commented on the words of Dmitry Medvedev on the eve of his visit to Slovenia.
«History such a thing, pretty tough and very fast. I will return to those events that are closer to you. Let's ask, for example, in Russia, among young people: who remembers a country like Yugoslavia? I think that the majority of young people will hardly remember that such a country was on the map of Europe. At the same time, of course, everyone knows, travel, love, make friends with the states that were formed on the basis of the former country. It was a very difficult, difficult, very painful and, unfortunately, not peaceful process ",
- said the Russian prime minister.
"I remembered Yugoslavia only because, I hope, after a while we will not have to remember in the same way that there was such a state that was called Ukraine. And the existence of Ukraine at the moment depends on the wisdom, patience, tact, tendency to compromise and the desire to negotiate all those who make decisions on the territory of Ukraine. I mean the authorities in Kiev, I mean the political forces in the South-East ",
noted Medvedev.