Syrian President Bashar Assad said during a televised address that the crisis in the country cannot be resolved by political means until terrorism is destroyed.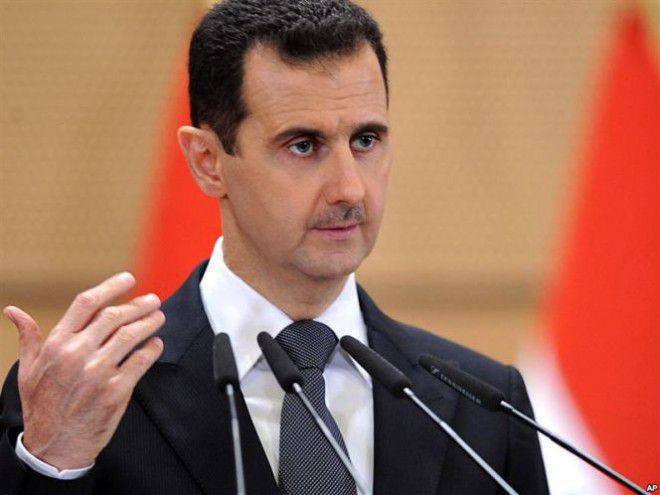 Assad stressed that "talking about a political solution to the Syrian crisis is empty and meaningless," and he does not see "a political solution for a civil war in his country before terrorism is defeated."
"This is a crucial period, there are no compromise solutions," the newspaper quotes the Syrian leader
"Sight"
.
At the same time, Assad stressed that he "supports any political dialogue, even if it has minimal impact on resolving the crisis."
Also, according to him, recently the states that help the militants have significantly increased their support. At the same time, he highly appreciated the "support of Russia and China by his government in the UN Security Council".
"Now they (in the West) are throwing dust in their eyes, starting a military-political and information campaign against terror. However, Syria does not trust the West, because it still maintains double standards. (...) We are not striving to continue the war and will use the slightest opportunity to reduce bloodshed, "the Syrian president said.