The Ukrainian authorities are disappointed that the majority of Ukrainian students are not aware of the "key fact of the latest
stories
". We are talking about the signing of the Kiev Association Agreement with the European Union. According to the Prime Minister of Ukraine, only 30% of graduates of Ukrainian schools know the date of signing. Yatsenyuk during his speech:
Regarding our secondary education, we have big problems here. 10% of Ukrainian graduates did not pass the tests on the Ukrainian language, 25% of students did not pass the tests in mathematics, and 70% of children did not answer the question when the agreement on Euro-Association was signed.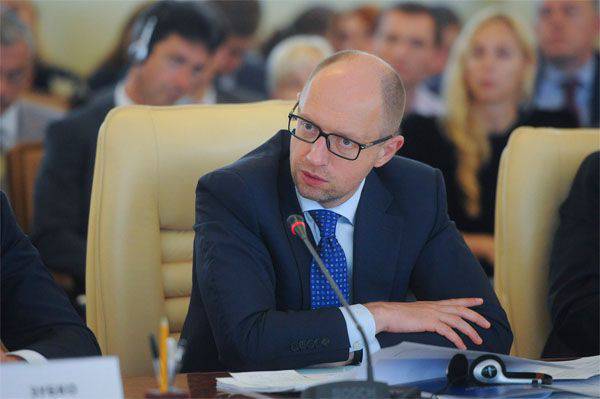 Yatsenyuk is sure that such indicators are associated with the "systemic crisis" in secondary education, which continues for "decades". At the same time, the head of the Ukrainian Cabinet of Ministers declared that the reform of higher education is yielding the first fruits. According to him, the universities of Ukraine received full autonomy from the government of the country (the Ministry of Education and Science), and now have the opportunity to independently determine their policies by choosing programs for training. Yatsenyuk believes that in this way the Ukrainian higher education system will be able to more quickly integrate into the European education system.
An interesting point: Ukrainian universities have autonomy ("special status") from Yatsenyuk, but Donetsk and Lugansk are not ...