A deputy from the Republicans party, Jacques Miyar, who visited the Crimea peninsula as part of the French delegation, said on France 24 that the Russian Federation and France had enough common interests, therefore it was necessary to lift the anti-Russian sanctions. In his opinion, the policy of sanctions against the Russian Federation leads France "to a dead end."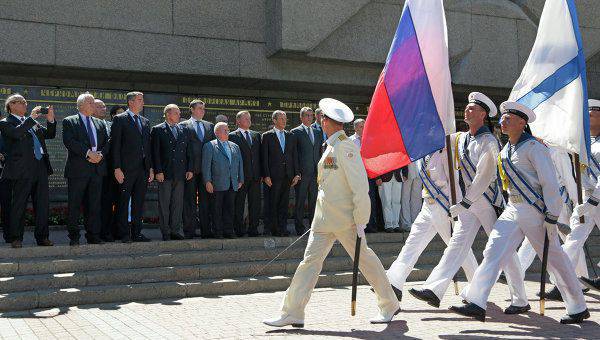 "We have economic, political, geostrategic and cultural interests with Russia. We need to stop the sanctions. (...) Crimea is Russian, and what's the matter? ... When you come to the Crimea, you come to an absolutely calm territory inhabited by Russians, a territory where the linguistic diversity between the Russian, Ukrainian and Tatar languages ​​is observed ", - the deputy RIA
"News"
.
French politician stressed that historically the peninsula was part of Russia.
Miyar also commented on the negative statements about the visit of the delegation by high-ranking French politicians, saying: "We are not deputies subordinate to the government; we are free deputies. "
10 French deputies visited Simferopol, Yalta and Sevastopol
where they held a series of meetings with local authorities.
It is worth noting that the Ministry of Foreign Affairs of Ukraine stated that the visit of the French delegation was "a manifestation of disrespect for the state sovereignty of Ukraine and a deliberate violation of the legislation of Ukraine", and the French Foreign Ministry called it a violation of international law.