Two days after the murder of five soldiers in Chattanooga (Tennessee) by Muhammad Abdulaziz Andy Hallinen, the owner of a gun shop in Florida, posted a video clip in which he gave the word to not serve Muslims anymore, a reporter tells in his report
RT
Marina Portnay.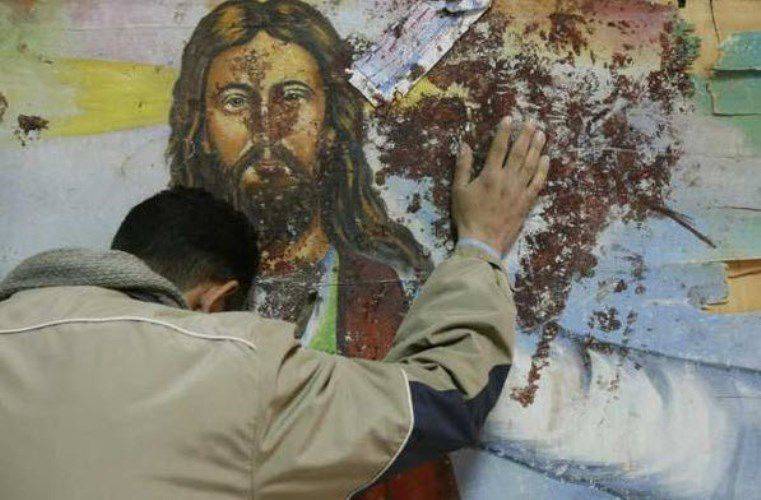 Declaring his shop "Muslim-free zone," Hallinen said further: "I will not arm and train those who want to harm my fellow citizens." The video scored more than 50-thousand views and received a lot of approving comments.
"Active anti-Islamic rhetoric in the media adds fuel to the fire of hatred. Radical Islam is becoming the rule, not the exception. Those who yesterday held moderate views are now becoming terrorists, "said Portnay.
In the meantime, congressmen are calling for the creation of the Office for Combating Violent Extremism. Critics fear that the new structure will be used against Muslims.
"We found that with the help of the Office for Combating Violent Extremism, the government uses programs to work with the Muslim community to gather information. We just didn't have enough for Muslims to think that anyone could be a government informant, "said Robert McCaw, representing the Council on American-Islamic Relations.
Against the creation of a new management spoke 42 human rights organizations. Some believe that the US administration itself, or rather its foreign policy, is to blame for the rise of extremism. "In particular, America was engaged in training Syrian rebels, who later became militants of the Islamic State." The United States also intervened in the events in Libya, and then welcomed the death of the former leader of the country, Muammar Gaddafi, "the RT correspondent listed.
"I truly believe that we did the right thing. If we had not intervened, Libya would have become a second Syria, "Barack Obama said later.
Today Islamists have reliable bases in Syria and Libya. And the situation there is unstable, as, indeed, wherever the Americans have been.
"The US is seeking to overthrow the anti-imperialist secular governments in the region, such as, for example, the former Iraqi government, the current Syrian government, the government of Colonel Muammar Gaddafi in Libya. The same thing happens in Yemen, where the Americans are opposed to forces that are oriented toward Iran. Such actions of the United States contribute to the growth of extremism throughout the region. America had a hand in the emergence of the Islamic State and created favorable conditions for it, "said Abayomi Azikive, editor of the Pan-African News Wire.
There are fears that the terrorist threat will only increase. "Washington is aware of this and is pondering how to counter the spread of extremism. However, many believe that the US leadership should think first about the circumstances and geopolitical mistakes that led to the rapid growth of radical organizations. After all, the Islamic State group is at war with the American
weapons
in the hands, "concludes Marina Portnay.