Moscow company "UVS Avia" is developing a new relay complex with a helicopter-type drone Granad VA-1000, reports
MIC
with reference to the general director of the enterprise Vladimir Aghamalyan.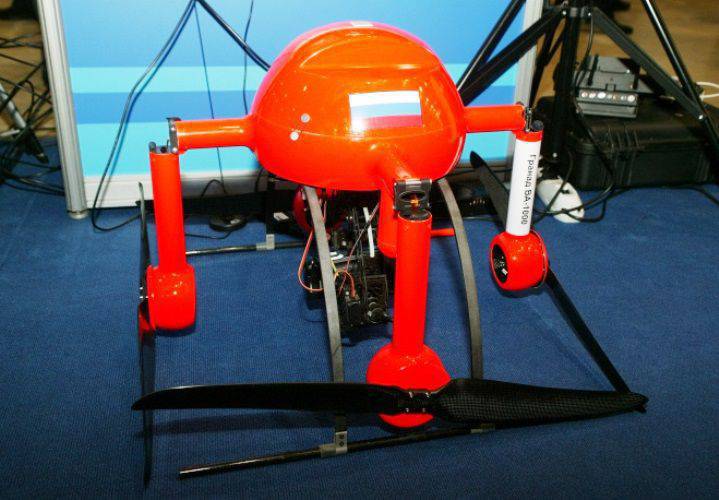 "Now there is an experimental model of the complex, which has successfully passed field testing, on the basis of the results of which the Ministry of Defense decided to develop tactical and technical requirements. Completion of requirements is expected in the third quarter, "said Aghamalyan.
According to him, "the repeater with the UAV Granad VA-1000 is capable of transmitting a signal from 100 meters to a distance of 50 kilometers".
"After the Ministry of Defense has developed the requirements and transferred them to the developer, development work on the creation of the complex will be opened," said the head. "Preliminary and state tests of the complex are likely to be carried out in 2016-2017 years."
He noted that "in order to ensure uninterrupted communication, it is planned to create a network of UAV relay complexes."
"The complex can be operated at ambient temperatures ranging from –40 to + 50 degrees. Celsius The flight radius is 500 m. The maximum flight altitude is up to 4 thousand meters above sea level, "said Agamalyan.