In ten years about the war in Ukraine, they will say that all these politicians are to blame. Politicians are bad, people are good. But I do not believe it. This is your war! You conceived it, carried it out, gave birth, nursed and raised it. "You" is an irresponsible peaceful beast on both sides of the front.
Well, korezhit, yes? Breaks down? The second day, bullets no longer whistle, no shells explode. There is no one to call "wool", no one to call fascists.
And the nervous system requires a daily dose of noble rage, take out the nervous system and put on the usual digital breakfast with gray corpses and children's blood. It is absolutely not clear what to do now, how to live now.
"The most terrible people in the war are civilians," Stoyan Rakic, a Serb from the city of Sarajevo, once told me.
- In terms of?!
- All wars are unleashed by civilians, all humanitarian disasters because of them, all bastards commit crimes against humanity.
- Isn't it people with
weapons
in the hands of the war shoot each other?
- That's it, they are the most - civilians with weapons in their hands. A soldier soldier will always understand. Professional military do not know how to hate. They already come to put out the fire. And these damned civilians kindle it.
It is difficult to argue with Stoyan Rakic. For your words there are only words, and for his own broken life and blood of loved ones. When Stoyan was 20 years old, civilians led by philosopher Alia Izetbegovic, publicist Franjo Tudjman, psychiatrist Radovan Karadzic and other civilians smashed Yugoslavia into pieces.
They did not mean anything bad. They just didn't like their neighbors a little bit, didn't want to compromise with them a little bit and didn't understand the nature of violence a little. People in the military know that they produce weapons with one sole purpose — that they never shoot a man. Civilians think otherwise.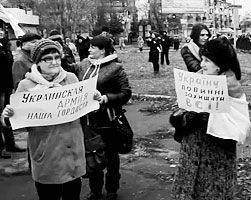 This is the nature of nature: the stronger the animal is armed - with horns, teeth, a sting - the stronger its psyche. The use of force is a very risky and energy-intensive process, it is necessary to resort to it to a minimum, only in case of emergency.
A predator understands this, a professional military man knows this. But the herbivore civilian nature cheated this knowledge. He carelessly slides along the spiral of violence, he easily passes the point of no return, and when it comes to a fight, he easily turns into a bespredelshchik, punisher, executioner.
A strong man almost never experiences aggression, he simply does not know how to do this. As you know, the most brutal fights are female, and the majority of murders are domestic. They make a weak, intoxicated fool. By negligence, heavy blunt object.
Ask any opera, and he will answer you: the more blood is at the crime scene, the less likely it is that this is the work of a professional. A strong man is a master of his emotions, he uses violence solely for pragmatic reasons and will never be wasted on cheap, dangerous aggression.
If you just need to put the abuser in place, he can do it with a word or even with a voice timbre. Sometimes it is enough for two strong people to look each other in the eyes in order to properly assess the situation and find a compromise acceptable to both.
Remember, last spring there was a joke on the Web: "What should be done if Russians and Ukrainians are sent to fight with each other?" - "stand back to back and shoot at those who sent".
We all giggled and said that it would be so. And so it was. When the first columns of Ukrainian armored vehicles reached the Donbass, the military did not dare shoot at people, the commanders took responsibility and gave the order to lay down their arms.
It was not an anomaly, it was a pattern. Strong, professional, military people open fire to bring peace, and not to start a war. Therefore, the slaughter in the Donbass did not want to start at all, the soldiers and personnel officers were dragged into this meat grinder like a smart bomb from a bomb bay (we recall another anecdote).
The case moved from the dead center only thanks to the volunteer battalions, formed from peaceful thugs, generated by the Maidan. And it started. Mariupol, Lugansk, Donetsk, further everywhere.
But even when the bullets whistled and the shells began to tear, the newly-minted enemies called each other for a long time on the cellular phone: "Kum, can you hear me ?! In an hour, ticking somewhere out of this square, we will shoot at it ... Yes, call, of course, when you are going to kill us. "
Such tactics, by the way, are very common in meaningless wars. AT
stories
fighting, she was called "live and let live" (live and let live). In this giveaway, soldiers of the First World War played.
Here is a quote from the memoirs of the German infantryman Ernst Jünger: "... In some places the enemy posts were located no more than thirty meters from each other. Sometimes personal contacts are made here; Fritz, Wilhelm or Tommy will find out by his manner of coughing, whistling or singing.
Now and then there are short calls, not devoid of coarse humor: "Hey, Tommy, are you still here?" - "Yes." - "Hide your head, buddy, shoot!"
But the farther from the front line, the less space for human feelings. And now - when the truce somehow miraculously keeps, when hundreds of thousands of truly peaceful residents of Donbass hear silence and do not believe their ears when volunteers even wise and smarter - in the rear on both sides of the front there is a roar of frustration.
Swarms of white-ticket veterans are ready to continue their mutual destruction to the last drop of their Internet traffic. "Poroshenko is a traitor!", "Putin merges Novorossia!", "Crush to the end!", "Why, we have only just begun to crowd them!", "We will reach Kiev!", "We will hold a victory parade in Crimea!", " We do not care to live with this cotton anymore! "," Why have so much blood been shed ?! "
What? Didn't you have enough? You do not like the thin world? Well, let's go, go fight. In the zone of the ATO, the army DNI, to the front.
And in order to get it really, really, do not forget to rent a flat for a family somewhere in Kievsky district of Donetsk, in Gorlovka, in Kramatorsk, on the western outskirts of Mariupol. What? Bad vision? Will you bring more good in the rear? Religion does not allow?
Not a single drop considers itself guilty of the flood. In the former Yugoslavia, people now say that it is all the politicians to blame. It was they who quarreled them, and nobody wanted a war. About the war in Ukraine ten years after its completion will say the same thing. Politicians are bad, people are good.
But I do not believe it. I want you to know that it was your war! You conceived it, carried it out, gave birth, nursed and raised it. "You" is an irresponsible peaceful beast on both sides of the front. What - korzhit? Do not worry - bear for a bit, soon the slaughter will continue. I am sure you will achieve your