The next "achievement" of democracy was demonstrated by the Ukrainian Ministry of Justice. By the decision of the ministry, the Communist Party of Ukraine, headed by Peter Simonenko, is excluded from participation not only in parliamentary and presidential elections, but now also in local elections. Minister of Justice of Ukraine Pavel Petrenko quotes
UNIAN
:
I signed orders, the legal consequence of which is that this political force and other communist parties cannot be a subject of the electoral process from today and cannot participate in local, state and presidential elections.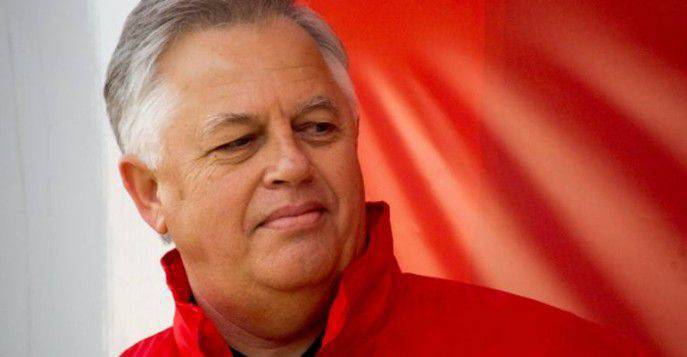 In other words, the current authorities of the country decided to completely block the path of the Communist Party of Ukraine to the political struggle. In the Ministry of Justice, this decision is commented as the next step in the so-called de-communization of Ukraine.
It should be noted that the Communist Party of Ukraine was not allowed to the elections to the Verkhovna Rada of the new convocation, and the radicals repeatedly attacked the offices of the Communist Party of Ukraine. The party office in the capital of Ukraine suffered the most - it was burned.
Petr Simonenko declares that for the KPU itself the decision of the Ministry of Justice was expected. According to him, even if the Ukrainian court prohibits the party itself, the representatives of the Communist Party of Ukraine will participate in the elections in the majority districts.
For reference: according to the latest polls, the Communist Party of Ukraine in Ukraine supports about 4% of voters, which, by the way, is almost twice as high as the party rating of Prime Minister Yatsenyuk ...