Today received its continuation
история
with dismantling works, as a result of which Soviet sculptures "On Guard of the World", "Student Youth", "Construction and Industry" and "Agriculture" were removed from the Green Bridge in Vilnius. As is known, the Lithuanian authorities declared that these sculptures evoke Lithuanian associations with the "occupational Soviet past." And if, after dismantling, flowerpots first appeared on the pedestals, now the places on the bridge decided to take a fancy and exposed residents of the Lithuanian capital.
Lithuanian photographer Gabrielys Kiterer on the pages of the online edition
Delphi
presented a photo session of two naked girls, who, judging by the ears in their hands, decided to take on the role of living sculpture, telling that Lithuania is actually ready to exchange their agricultural industry.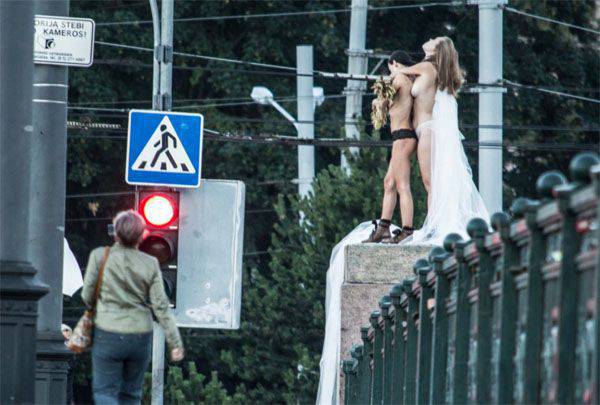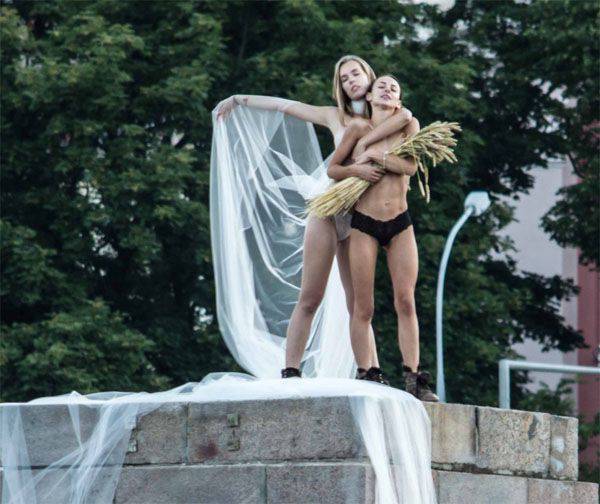 In Vilnius itself, opinions about the scandalous photo shoot were divided. Some said it was a "manifestation of freedom", others consider it as an abuse of one of the sights of the Lithuanian capital.