Iraq's Vice President al-Maliki made an unexpected statement in which he called for an international protectorate over Saudi Arabia to be established as a distributor and sponsor of Islamism, the newspaper said
Look
with reference to the TV channel Afaq Wesal.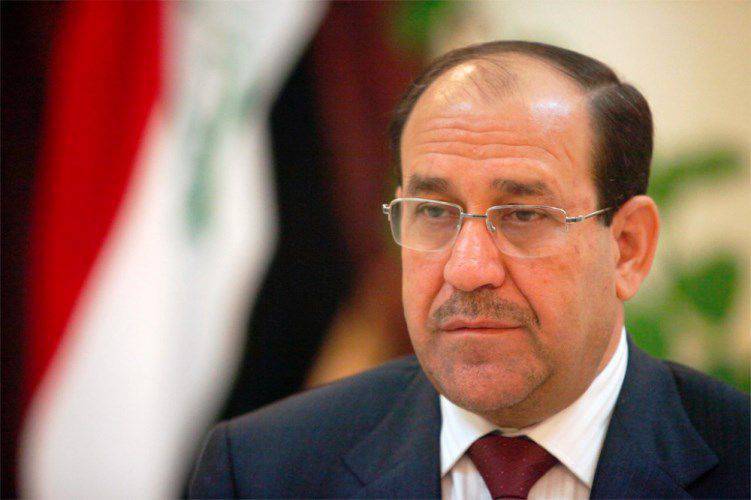 "The international community must intervene and prevent the spread of extremist ideologies emanating from Saudi Arabia and put the monarchy under global oversight and governance. Otherwise, international terrorism will be strengthened by sponsoring Saudi oil dollars, "said al-Maliki.
"The Saudi kingdom must become an international protectorate in order to prevent the spread of extremism," he added.
The reaction from the Arab community followed immediately.
"These theses are absurd, especially in the light of the effective and important role that the kingdom plays in combating terrorism and extremism at the global, national and regional level," the official statement of the Muslim organization says.
Al-Maliki's statement seemed very audacious to Iraq's President Fuad Masoum. His press secretary said: "Al-Maliki's statement is his personal position and does not represent the opinion of the President of Iraq."
But the angry reaction from the Saudis is not over. "We, the Arabs, are witnessing what is happening in Iraq now. This country does not even make logical attempts to establish trust with any Arab in the region. This country is hostage to the fears and failures of its power. How can he blame an Arab country for anything, be it the Kingdom or any other country, while she is passing the hardest time in his
stories
", - wrote the chief editor of the influential newspaper" Riyadh "Abdullah al-Sadiri.
"Vzglyad" notes that the press in Saudi Arabia is under the strict control of the state, therefore all publications must necessarily coincide with the opinion of the royal family.
Alexander Ignatenko, President of the Institute of Religion and Politics, commented on the situation: "The strange idea of ​​a" protectorate over Saudi Arabia "is not a personal fantasy of the Iraqi vice-president. With regard to the division of the territory of Saudi Arabia, various ideas are being thrown, including by the Americans. I do not think that this is a state policy, so far these are only the ideas of individual characters. But there are some forces that encourage this policy. There are such ideas among Iranians. "
"According to this project, the kingdom is divided into separate pieces. In particular, such a part as the Eastern Province is highlighted. We are talking about the territory, in 90% inhabited by Shiites (which are a minority in the Sunni Saudi kingdom), and here are the main oil reserves of Saudi Arabia, "Ignatenko said.
"Moreover, - he notes, - for a hypothetical separatist entity, they have already invented a name - the Republic of Al-Qatif al-Hass, after the name of a city in eastern Saudi Arabia."
Nevertheless, the expert emphasizes that "the statements of Nuri al-Maliki about an international protectorate over the territory of Saudi Arabia are nothing more than a political provocation."