Recently, a delegation of French parliamentarians visited Crimea and walked along the embankment of evening Yalta and talked to Crimeans and guests of the peninsula, reports RIA
"News"
.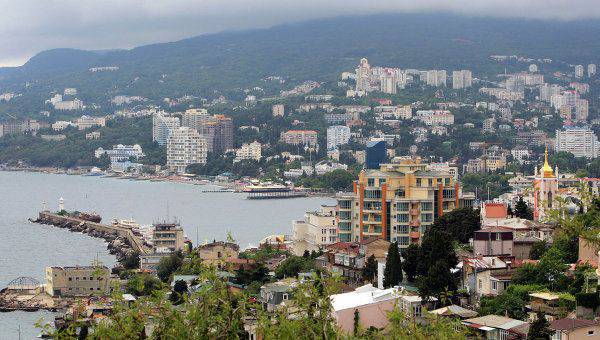 French deputies walked several kilometers through the city, accompanied by the speaker of the State Council of Crimea, Vladimir Konstantinov and a group of journalists, stopping to talk and take pictures with people walking. Some of the parliamentarians even bought a t-shirt with a Crimean theme.
"We saw a happy people here who live in the Crimea and returned to Russia. We talked here with young people. A picture of an amazing difference with what is shown here (about the Crimea). I encountered such a cordiality here. We had a completely different picture of the Crimea, "MP Mary Christine Dalloz told about her impressions.
According to the French delegation, they did not expect to see such a large number of tourists in Yalta. After a walk through the city, the deputies went to the Livadia Palace, where they were given a small tour.