The plans of the Prime Minister of Russia is a trip to the Kuril Islands. At the same time, Dmitry Medvedev said that in the Kuriles, in the near future, the so-called TOP may be created - the territory of priority development. The most violent reaction about such plans of the Russian prime minister was voiced by the Japanese authorities. Advisor to the Japanese Embassy in Moscow quoted by the news agency
Interfax
:
If Prime Minister Medvedev visits the northern territories (this is how the Kurils continue to be called in Japan), this would be contrary to the policy of the Japanese government in the northern territories, and moreover it would hurt the soul of the Japanese people.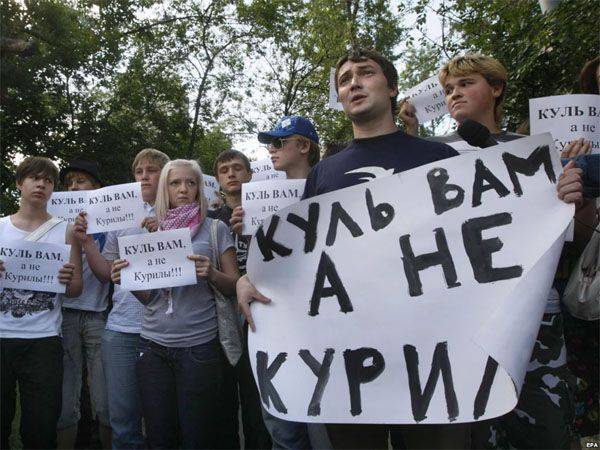 Why the "soul of the Japanese people" is not hurt by the presence of several American bases in the "southern territories" - in Okinawa - the adviser to the Japanese embassy does not report ...
An interesting point is the existence of the most diplomatic mission of Japan in Moscow. The fact is that between Japan, which considers itself an empire, and Russia has not yet signed a peace treaty, which should, to put it mildly, impede the mutual work of the diplomatic missions of the two states. However, there are diplomatic missions, but only the work of the Japanese mission in recent years has been sharpened solely on expressing doubts about the relativity of the territorial integrity of the Russian Federation: return the Kuriles to them, then the Crimea is Ukrainian ...