"Sea Fur Seals" - US Marine Special Forces - constantly equip the most intricate types
weapons
and devices for effective combat. Here are just some of those that are in service with the Navy SEAL, see
firearms catalog
.
Combat knife 150BKSN Marc Lee "Glory"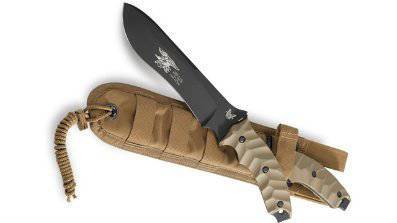 This knife is dedicated to Mark Alan Lee, the first of the American "seals" who died in Iraq. The 154 millimeter blade made of heavy-duty stainless steel sits on a brown corrugated handle, very comfortable for the hand.
LaRue Assault Rifle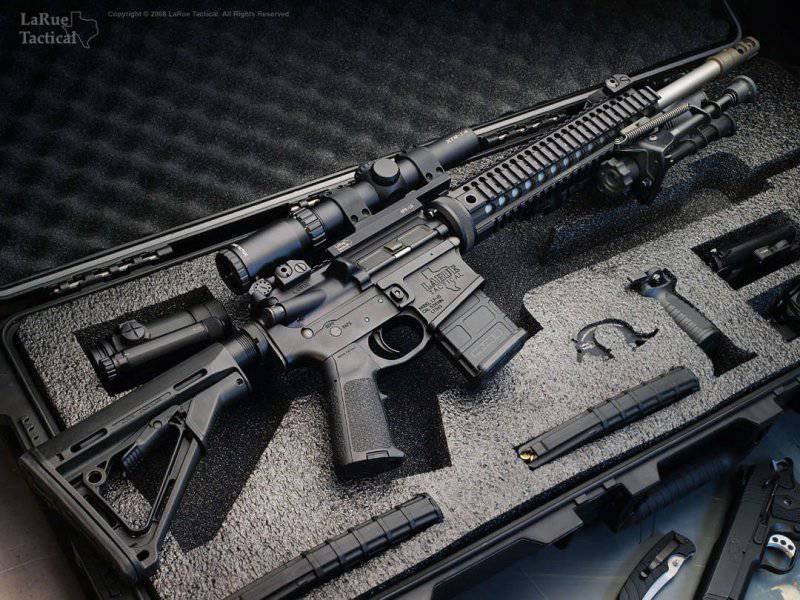 The LaRue 7.62 caliber mm rifle has excellent parameters for carrying out the most difficult special operations: the weight is just over 4 kilograms, striking the 1100 distance, meters, a special device for withdrawing gases from the special forces person after firing, alternating trunks of different lengths. An improved barrel ventilation system prevents the rifle from overheating during intense combat.
Also, using advanced technologies, the newest accessories for the M4 submachine gun have been developed, which increase convenience when shooting.
Build "all in one"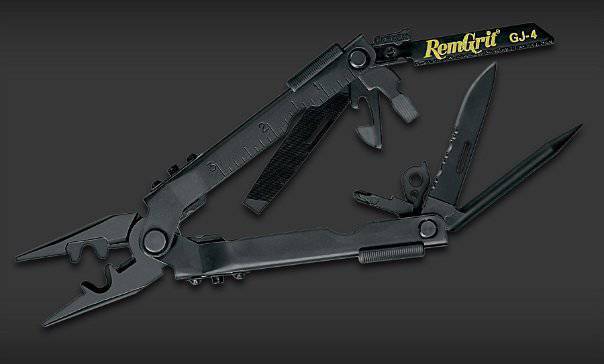 This is not a child's toy at all. All US military personnel in Iraq or Afghanistan use the Gerber Multi-Plier 600 fixture. This gadget helps the soldier and the officer to conduct combat operations with maximum efficiency. It is difficult to enumerate all the operations that are subject to the "mites", starting with snacking on simple barbed wire and ending with the decontamination of cunning explosive devices.
Radio and human skull
"Kittens" need modern and powerful means of communication no less than in reliable weapons. For US special forces, a fundamentally new device has been developed, which, unlike the old ones, communicates not through the ear canal, but through ... the bones of the skull. The incoming signal is fed to the audio transducer, which is fixed near the ear, and then through the facial bone is fed into the inner ear of a person.
Multidisciplinary computer
The electronic modulated tactical system MTS C4ISTAR allows the operator to very quickly remove data from the computer and immediately go to the fighting. It only takes a few seconds. It is possible to work with it both during a sandstorm, and in a torrential rain. Special protection will not allow the enemy to electronically fix the location of the computer and the operator. But she may need
computer help
.
Finally, the uniform
The special Arc'teryx jumpsuit is named after an ancient flying reptile. It is designed in such a way that the cat, who has put it on, can perform a variety of combat missions.