The Russian company "YUVS AVIA" began testing the drone "Granat VA-1200", capable of carrying small
weapon
newspaper reports
Look
with reference to the general director of the enterprise Vladimir Aghamalyan.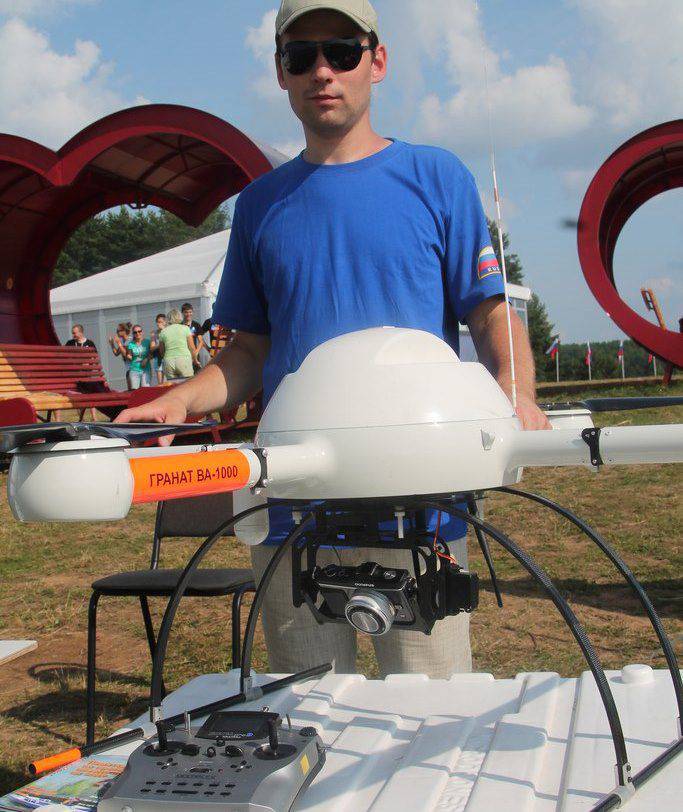 "Pomegranate BA-1000"
"While not talking about the timing of state tests, as the complex with the drone will need to be finalized according to the results of factory tests. The question of the timing of the start of state tests will be decided next year, "said the head.
Aghamalyan also said that the "Grenade BA-1200, an experimental helicopter-type UAV with eight rotors created at the enterprise, was first demonstrated at the International Army-2015 military-technical forum in the armed version".
"During the demonstration at the forum, the drone was armed with a pneumatic copy of the Kedr machine gun and successfully shot balloons, which fully confirmed the possibility of arming the drone," he said.
According to the general director, "the special units of the Defense Ministry and security agencies are interested in the complex with a short-range UAV in the shock version.