On its next "success" reported the Security Service of Ukraine. This time, as the press service of the Security Service of Ukraine reports, in the Kharkiv region the activity of a "recruiter of the terrorist ghost Ghost" was suppressed. From the message of the SBU on the official
Internet portal
:
While in Alchevsk, Luhansk region, the attacker joined the illegal armed unit "Ghost" and took an active part in hostilities against the Ukrainian authorities. The terrorist also established contact with the commander of one of the units of the group, a citizen of the Russian Federation nicknamed "Talib", and carried out his task of recruiting militants in the Kharkiv region.
Further reported on how the "recruitment". According to employees of the Security Service of Ukraine, a representative of Ghost recruited a local resident, providing him with Talib contacts as well as options for travel to Alchevsk. Soon, one more "recruited" came to light, who, judging by the statements of the SBU, was also supposed to go to the Talib.
The call sign "Talib" in these reports (and the SBU site works in Ukrainian and English), apparently, should provoke warm support for the actions of Ukrainian servicemen from the United States, where they will not figure out what "Talib" is all about ...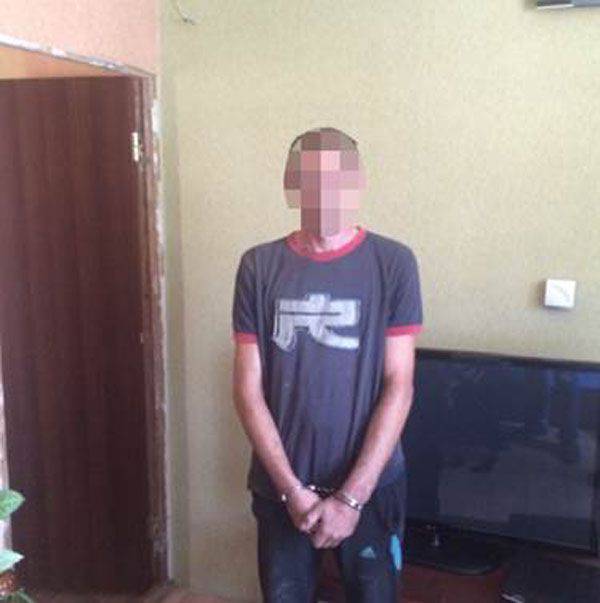 From the SBU message:
During searches, the attackers seized two RGD-5 grenades, an F-1 grenade, 5,45 mm caliber cartridges, electronic data carriers, and the like. Criminal proceedings under Art. 258-3 (creation of a terrorist group) and h. 1 Art. 263 (illegal handling of
weapons
) Of the Criminal Code of Ukraine. The investigation continues.