Conservative Party member of the British Parliament, Daniel Kavchinski, said in an article for
Guardian
that the sanctions against the Russian Federation were an ill-conceived step, since Russia "is historically inclined to endure adversity in the name of national interests," therefore, aggravation of relations will not bring any result and will only harm Britain.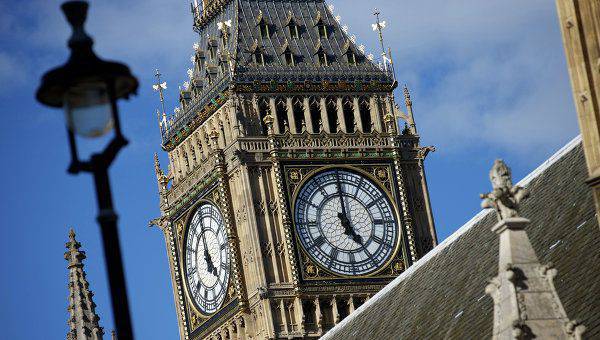 "To stop the dialogue, not to mention trade, with such a large and influential country as Russia is simply impractical in the modern world that requires global cooperation," RIA told Kavchinski.
"News"
.
The British deputy noted that he sent a request to the House of Commons, demanding to calculate the amount of losses incurred by the British economy due to anti-Russian sanctions.
"Our sanctions against Russia are understandable, of course, but they cost us too much. In this difficult time for financial markets, against the background of instability in the eurozone, we have to wonder how long we can allow ourselves to block the trade of British companies with Russia, "said Kavchinski.
It is worth noting that earlier, Vladimir Chizhov, the Permanent Representative of the Russian Federation to the EU, stated that signals about the cessation of sanctions pressure on Russia are increasingly heard in the European Union.
"The fact that the current freezing of various tracks of cooperation with Russia is detrimental to both sides, in my opinion, is obvious to everyone. And the signals that it's necessary to turn this page as soon as possible and return to normal life are heard (in the EU) more and more often, "he said in an interview to Russia 24 TV channel.
According to the diplomat, it will be possible to talk about the possibility of revising the EU sanctions policy "in the winter, when the next term for revising or renewing the sanctions regime is approaching - at the end of January next year."
"Naturally, much will depend on the course of political settlement of the conflict in Ukraine," added Chizhov.