In the administrative center of the Republic of Kabardino-Balkaria, a counter-terrorist operation regime has been introduced, and there is a battle with militants blocked in one of the quarters of Nalchik. According to representatives of the National Anti-Terrorism Committee, the militants sat down in a high-rise building and after a proposal from the security forces to surrender, they opened fire on law enforcement officers. The response fire destroyed two militants. So far, the total number of militants against whom a military operation is being conducted is not reported.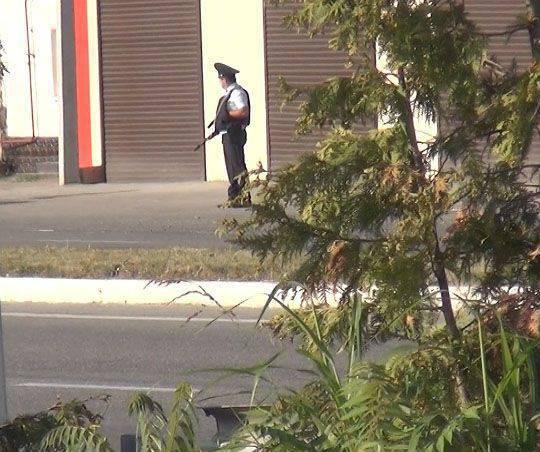 RIA News
quoted source in the NAC:
The militants, entrenched in one of the multi-storey buildings in the area of ​​the counter-terrorist operation, put up armed resistance to the security forces, and a clash began.
The police brought the tenants to a safe place. According to local residents, the militants are trying to fire from the 6-th or 7-th floor of the Nalchik nine-story building, located in the area of ​​the mosque on Shogentsukova Avenue.
July 14
press office
The National Anti-Terrorism Committee reported on the elimination of three militants in the Baksan district of Kabardino-Balkaria.