Captain 90 of the rank Valentin Rykov, Hero of Socialist Labor (1), former commander of the nuclear submarine K-1984 (52-1958), died in St. Petersburg in 1962. Valentin Pavlovich at one time held the post of Senior Commissioner of the Baltic Group of the State Acceptance of the ships of the Navy of the USSR.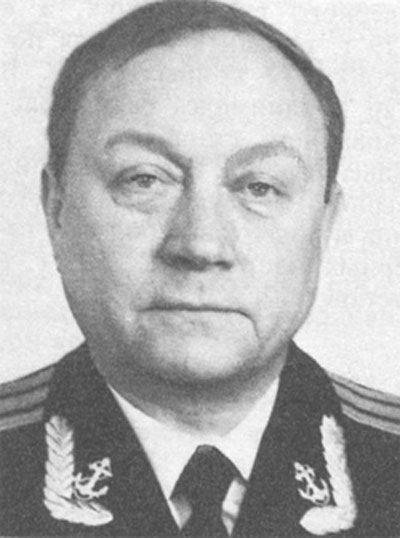 Valentin Rykov was born in 1926 in Kashira near Moscow. He studied at the Leningrad Naval Preparatory School. In 1949 he graduated from the Higher Naval School. M.V. Frunze. Service in the North
navy
He began as the commander of the steering group of the navigational БЧ-1 submarine B-5. In 1950, he was appointed commander of this submarine.
Under his command, the cruising nuclear submarine K-52 in April 1961 made the legendary transition under pack ice in the archipelagoes of Franz Josef Land and Svalbard. The trek reached the north latitude in 84 degrees.
In 1962, a steam generator crashed on K-52, and the crew in the sixth compartment received serious radiation doses. However, coordinated actions of the command and crew prevented a more serious accident. As a result, the boat was able to return to the naval base.
For his service in the navy and work in veteran organizations, Valentin Rykov was awarded numerous orders and medals, including the Order of Courage, the Order of Lenin, the Order of the Red Banner of Labor, and the Order of the Red Star.
An important moment: Captain 1 rank Valentin Rykov, commander of a nuclear submarine, was awarded the title Hero of Socialist Labor for accepting new ships to the fleet. Such a title, except for Valentin Rykov, was not assigned to any of the commanders of nuclear submarines for similar work.