The Strategic Missile Forces celebrate the 30 anniversary of the Topol missile system,
RIA News
message from the representative of the Ministry of Defense of the Russian Federation Dmitry Andreev.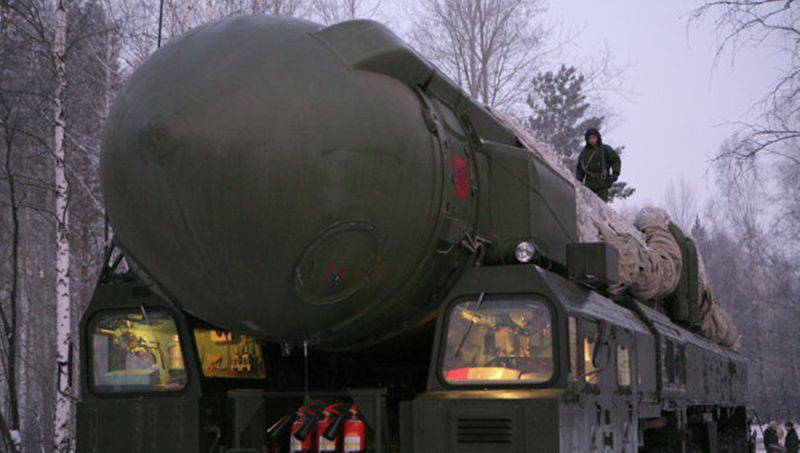 "Today, strategic missilemen mark a round date — exactly 30 years ago, the first Topol missile systems were put on combat duty," Andreev said.
He recalled that the first mobile complex with intercontinental missiles took over on duty 23 July 1985 g in the Republic of Mari-El. "At present, Yoshkar-Oliinsky Connection is currently in possession of the Topol PGRK (Mobile Earth Rocket Complex). In 2016, the division was planned to retool to the newest Yars mobile base system, "the officer said.
According to him, about a hundred of mobile Topol are currently on duty in the country. "Over these 30 years, about 100 missile launches took place, there was not a single emergency launch. It is not only the most reliable, but also the most accurate in the world.
weapon
"Megaton class weapons," said Andreev.
Help Agency:
"RT-2PM Topol" (according to NATO classification - SS-25 Sickle, that is, "Serp") is a Soviet / Russian mobile ground strategic missile system with a three-stage solid-propellant intercontinental ballistic missile RT-2PM. Considered one of the most successful Russian missile systems. "