The squadron of Tu-22М3 long-range bombers will strengthen the strike force of the Air Force in the Crimea, said
Interfax-AVN
source in the Ministry of Defense of the Russian Federation.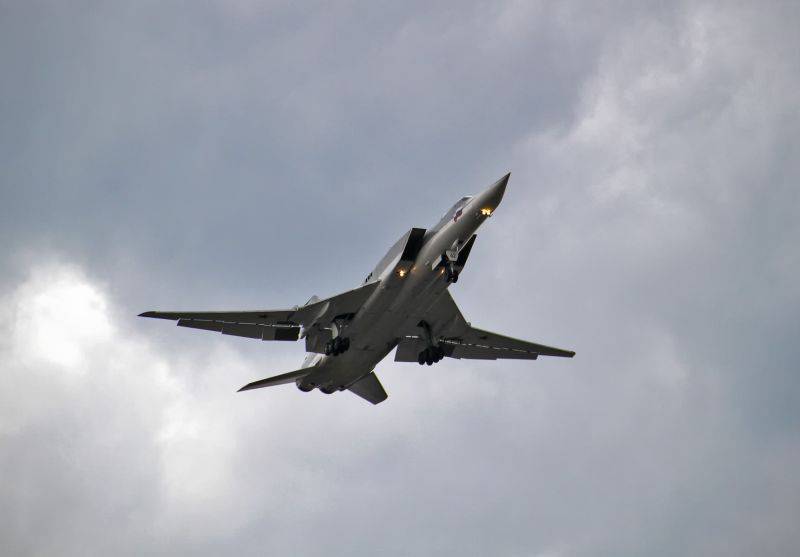 "At this stage, it was considered sufficient to place a Tu-22M3 squadron at the airport in Crimea. Its combat capabilities will significantly strengthen
aviation
a cover in the Black Sea and the Black Sea, "said the source.
He noted that "this is, among other things, one of the measures taken in response to the deployment of a US anti-missile base in Romania".
"It is possible that in the future the grouping of Tu-22М3 in the Crimea will be increased to the regiment," said the source.
On the eve, the defense ministry said that the antimissile anti-missile system base in Romania "will become the primary target for Russian attack weapons" in case of a US attack on the Russian Federation.
Another source in the Ministry of Defense previously stated to the agency that the base in Guards (Crimea) in 2016 would receive a naval missile-carrying air regiment. "Here will appear the necessary and sufficient number of sea-launched missile carriers. The need for them in the southern direction has always been, but right now there are suitable conditions for their return to the Crimea, which used to be called "the unsinkable aircraft carrier," he said.
Help Agency:
"The Tu-22М3 is in service with parts of the Far and Maritime Rocket-bearing Aviation of Russia. Maximum take-off weight - tons of 124. Maximum payload weight - 24 tons. Maximum flight speed - 2000 km / h. Crew - four people. The armament complex is located inside the fuselage and at two points of the external suspension. Includes 10 guided air-to-surface, air-to-ship and air-to-radar class cruise missiles, bombs, and aircraft mines - up to 24 tons. "