Today was the acceptance of weapons by the Ukrainian National Guard. We are talking about the supply of military vehicles and unmanned aerial vehicles. In the training center of the National Guard of Ukraine in New Petrovtsy, through the mediation of the Minister of Internal Affairs Avakova, the NSU received the following equipment:
11 armored vehicles "Kazak" (Ukrainian - "Kozak"), 1 armored vehicle "Spartan", two trucks MAZ6317, 7 mobile points for accommodation and rest of the military, as well as the armored KrAZ, which in Ukraine was named "Shrek".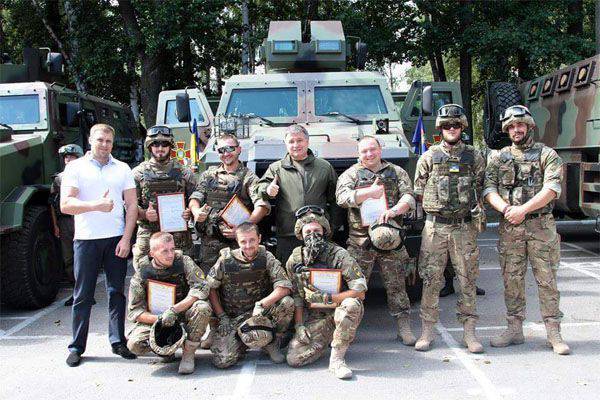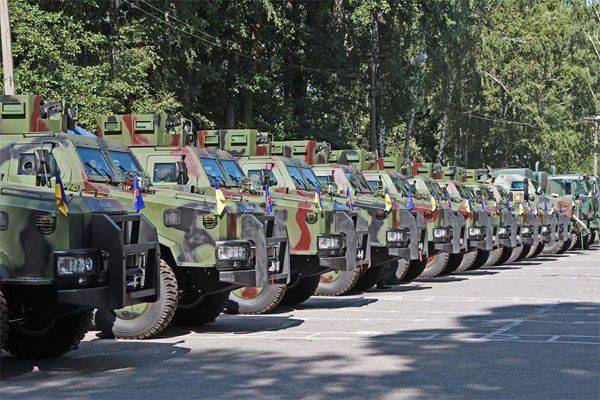 In the course of acceptance of military equipment by the National Guard under units of Ukraine, Avakov stated that the UAV KS-1 drones are coming into service with the NSU.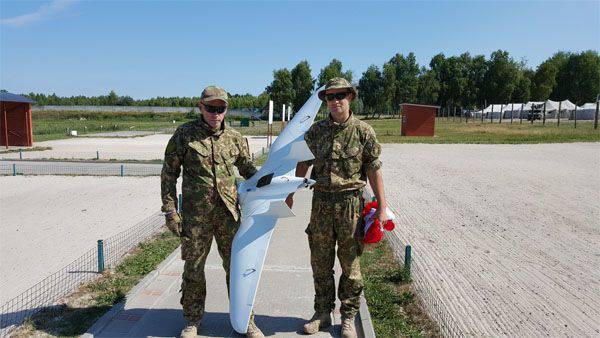 On the progress of the transfer of military equipment in New Petrovtsy in
Facebook
The head of the Ministry of Internal Affairs of Ukraine wrote:
Today, after the exercises in Petrovtsy, they handed over to military units of the National Guard under new equipment. The first 10 serial armored vehicles "Kozak" + Shrek + mobile residential modules + the latest unmanned reconnaissance systems.

The first serial "Kozaki" after a three-month test and refinement on prototypes came out very advanced. The fighters accepting cars are very satisfied. If nothing prevents, by the end of the year we will get about 30 vehicles for parts of the National Guard and the new police special forces CORD MVD. There will be a supply of these machines for the Frontier Service and for the APU. The car went into series!

Among the units that took the equipment were twin brothers, glorious combat guys from the special forces of the NSU and, of course, the Azov regiment and the battalion of them. Kulchitsky.
I was glad to see old friends! All the guys are happy and want more technology!

So be it! We become strong and professional!
Krepchay!