The chairman of the Syrian government, Vail Al Khalki, has recently announced that negotiations are underway between the authorities of the Syrian Arab Republic and the authorities of the countries belonging to the EEU about the entry of the Syrian state into the Eurasian Economic Union. Al-Khalki noted that this would simplify the system of trade relations between the countries, and also give an additional impetus to increase trade.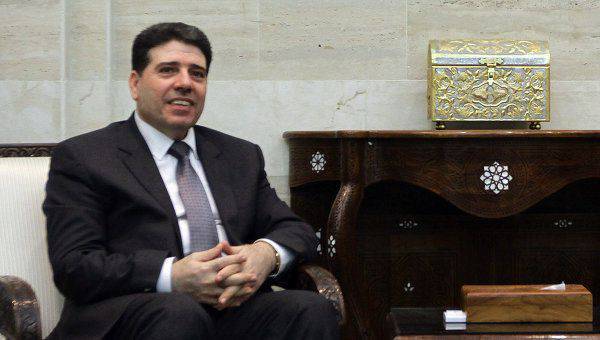 RIA News
quoted the words of the prime minister of Syria:
We see in this the benefit and strengthening of relations with friendly states, which will facilitate economic and trade interaction with them.
According to al-Khalki, Damascus and Moscow have already signed an agreement on the construction and operation of gas processing plants, as well as on the creation of irrigation systems. In addition, Russian companies were able to run an oil business on the Syrian coast.
According to experts, the possible entry of Syria into the EAEU is not only economic advantages for both the Eurasian Economic Union and Syria, but also certain changes in the Syrian security system. However, it is precisely the issues of the spread of international terrorists fed by the West on the territory of Syria that raises the most questions about the possible integration of this country into the EEU.